Partner 36, Corporate Controller
Founded in Silicon Valley in 2009 by Marc Andreessen and Ben Horowitz, Andreessen Horowitz (known as "a16z") is a venture capital firm that backs bold entrepreneurs building the future through technology. We are stage agnostic: We invest in seed to venture to late-stage technology companies, across bio + healthcare, consumer, crypto, enterprise, fintech, games, and companies building toward American dynamism. a16z has $35B in assets under management across multiple funds.
We've established a team that is defined by respect for the entrepreneur and the company-building process; we know what it's like to be in the founder's shoes. We've invested in companies like Affirm, Airbnb, Coinbase, Databricks, Devoted Health, EQRx, Figma, GitHub, Instacart, OpenSea, Roblox, Stripe, and Substack. Our team is at the forefront of new technology, helping founders and their companies impact and change the world.
The Role
a16z is seeking to bring in a Corporate Controller to lead an exceptional team responsible for all accounting activities related to the Management Company. Reporting to our Chief Accounting Officer (CAO), you will partner with the Finance leadership team to enhance and evolve the a16z accounting infrastructure. You will oversee accounting operations, and payroll operations, establishing a best in class accounting organization. 
Given the structural complexity of the management company, your deep technical understanding and institutional knowledge will guide our development of sophisticated and scalable accounting systems and processes (i.e.: ERP, Payroll, and Expenses), supporting new businesses and corporate initiatives. Your experience of building and implementing accounting infrastructure for large-scale organizations will be particularly relevant for this role. 
To join our team, you should be excited to:
Lead the Corporate Accounting team and be a trusted business partner to the Finance and the broader operational teams within a16z
Oversee all accounting activities related to the firm's management company, including accounting operations, payroll operations, and expense management
Define and evolve the management company accounting infrastructure to support the firm's growth
Act as a strategic advisor and business partner providing insight for business decision, enterprise opportunities, and cost saving
Manage the day-to-day a16z Management Company's accounting and reporting process, working closely with Fund Accounting, Tax, FP&A, Human Resources, and Finance Strategy
Develop and enhance accounting policies and procedures, and ensure internal controls are adequately designed and operating effectively
Manage and monitor all firm's expenses from approval to payment process, and ensure adequate expense allocation between the firm's management company and a16z funds
Drive accounting and payroll process improvements to support the firm's growth 
Establish cost sharing agreements, policies, and procedures between the various corporate entities, working closely with Tax, Finance Strategy, and CAO
Lead, develop and mentor accounting and payroll managers and staff
Partner with FP&A to develop financial reporting monthly/quarterly package, including revenues and expenses analysis, and other business insights for senior management
Critical Capabilities
Strategic thinking - focus on developing a roadmap and a vision for the Corporate Accounting team
Driving results - define goals and objectives to support the broader organization's strategy and growth
Time Management - strong organizational and prioritization skills to support the accounting closing cycle and payroll process
Collaborating and leadership – strong team management/leadership experience and demonstrate the ability to build relationships with key leaders across the organization 
Thrives in ambiguity – experience with creating a new function and navigating through a lack of structure at scale
Minimum Qualifications
10+ years relevant experience and expertise in general and technical Accounting
Controller leadership experience at larger and/or scaling company managing multi disciplinary and multi layered financial teams in a dynamic environment, ideally in the technology industry
Demonstrated success in building and defining best in class accounting operations and strategy 
Displayed ability to build relationship and partner with key leaders, representing the Corporate Accounting team across the organization 
A proven track record of process improvement and experience in financial systems transformation
Experience with multiple entities and consolidated financials
Public accounting and CPA certification is preferred
Experience in creating operational efficiencies, building best in class processes, and implementing accounting, expense management, and payroll systems
GL accounting experience with designing chart of accounts, cost centers, P&L, and balance sheet reporting
The anticipated salary range for this role is between $347,000-$405,000, actual starting pay may vary based on a range of factors which can include experience, skills, and scope.
This role is eligible to participate in the a16z carry program and various discretionary bonus programs as well as benefit and perquisite plans including health, dental, vision, disability, life insurance, 401K plan, vacation, and sick leave. #LI-Remote
a16z culture 
We do only first class business and only in a first class way
We take a long view of relationships, because we are in the relationship business 
We believe in the future and bet the firm that way
We are all different, we recognize that, and we win
We celebrate the good times
We do it for the team
We play to win
At a16z we are always looking to hire the absolute best talent and recognize that diversity in our experiences and backgrounds is what makes us stronger. We hire candidates of any race, color, ancestry, religion, sex, national origin, sexual orientation, gender identity, age, marital or family status, disability, Veteran status, and any other status. These differences are what enables us to work towards the future we envision for ourselves, our portfolio companies, and the World.
Our organization participates in E-Verify. Click here to learn about E-Verify.
Andreessen Horowitz hereby reserves the right to make use of any unsolicited resumes received from outside recruiting agencies and / or individual recruiters without being responsible for payment of any fees asserted from the use of unsolicited resumes.
Apply
Your application has been successfully submitted.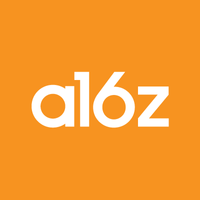 Andreessen Horowitz (known as "a16z") is a venture capital firm in Silicon Valley, California, that backs bold entrepreneurs building the future throu...