Administrative Assistant
Earlybird Digital East Fund is one of the leading early-stage focused venture capital investors in Europe. We invest in ambitious technology ventures hailing from Central and Eastern Europe and Turkey, and were the first investors in some of the multi-billion dollar successes emerging from the region, such as UiPath, Peak, and Trendyol.
Earlybird Digital East is one of the three autonomous teams within the Earlybird family, with over $1.5 billion under management, seven IPOs, and 30 trade sales.
Ideal Profile:
The ideal candidate for this role is extremely organized and prides themselves on their efficiency. They should be able to set and manage key priorities while maintaining appropriate flexibility to adapt those priorities to a fast-paced, dynamic work environment.
This requires attention to detail without losing sight of bigger picture initiatives.
This role requires comfort and confidence in working independently, as autonomy is a key component of the culture. We trust one another to consistently strive for and deliver excellence with minimal guidance or oversight.
We are open to consider candidates who have no prior experience in admin/assistant roles.
Responsibilities include:
Providing business support to our senior team members
Calendar management and scheduling coordination
Travel coordination and booking
Executing and supporting ad hoc special projects
Work to understand documentation, file organization, and information preferences 
Event planning and onsite event assistance
Various office administrative tasks
Personal assistant support as needed
Other Skills and Considerations
Undergraduate degree preferred
Previous administrative experience in a top-tier institution, supporting high-performing executives and/or teams (this is good to have; not must to have)
Experience in roles requiring organizational skills/ managing multiple stakeholders and complex environments/ supporting decision makers
Forward-thinking, highly organized and a planner
Excellent written and verbal communication skills
Excellent digital skills across Microsoft office suite and internet research
Proactive nature
Careful about confidentiality and privacy
Benefits
Truly international environment
Great office with a Phosphorus view in Bebek
Never-ending learning and development opportunities
Team events and trips
To be part of a great culture of smart & driven people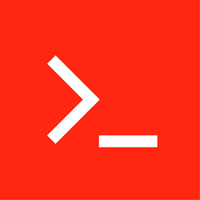 Tomorrow belongs to the daring. We are Earlybird Venture Capital, optimistic risk-takers who roll up their sleeves