Ventures Analyst
Plug and Play is a global innovation platform and venture capital firm. Our mission is to make innovation open to anyone, anywhere. Each year, hundreds of entrepreneurs join our vertical-specific accelerator programs to team up with our corporate members or receive a direct investment from Plug and Play. Plug and Play has over 45 locations across the world and our corporate members include: The Alliance to End Plastic Waste, USAA, Visa, Nationwide, Aflac, Daimler, Ford, Nissan, BP, Johnson & Johnson, Roche, Pfizer, Walmart, Coca Cola, Adidas, and over 500 more. Plug and Play's corporate members utilize Plug and Play to identify the best startups to meet their challenges. Plug and Play's proven investment track record includes Honey, Guardant Health, ApplyBoard, BigID, Kustomer, Rappi, Flutterwave, Hippo, PayPal, Lending Club, Dropbox, and many more.
WHO WE'RE LOOKING FOR:
We're an exceptional team with backgrounds in technology and entrepreneurship and we're growing rapidly to deliver on our mission. We're actively seeking a Ventures Analyst to champion the Plug and Play business model and drive portfolio growth in Valencia, supporting our Sweden office. An ideal candidate has a passion for understanding how startups scale and is driven to take an active role in building out our ecosystem and investment portfolio.
HOW YOU WILL MAKE A DIFFERENCE:
Sourcing New Startups
Source startups for the respective vertical program
Attend calls or meetings with relevant companies
Build and maintain strong relationships with local VCs, universities, corporations, etc.
Actively network with startup founders at industry events and conferences
Ventures' Program Management
Schedule and facilitate deal flow meetings between startups and corporate partners
Curate startup lists for corporate partners based on their technology interests
Maintain relationships with industry partners
Diligence/Investment Research
Working closely to support Investment Partners on the full lifecycle of making investments: conducting diligence, making investment recommendations, and helping the portfolio
Develop an investment thesis regarding emerging trends and frontiers 
REQUIRED EXPERIENCE:
Bachelor's degree required; MBA/advanced degree is a plus
Excellent communication skills in English
Advanced problem-solving skills and the ability to think strategically, analytically and creatively
Highly organized, shown to meet tight deadlines along with consistent accuracy and attention to detail
Proficiency in Google Docs, MS Office, CRMs, project management tools, etc.
Intermediate spreadsheet experience (formulas, dashboards, charts, pivots and analysis) 
Soft Skills
Demonstrated ability to build trusted relationships with colleagues, prospects, and industry contacts
Self-motivated and driven; proven to work independently, prioritize work, and achieve results
Collaborative, diplomatic, and can cross-functionally partner with stakeholders across multiple offices
Experience in/comfort with a role with a degree of ambiguity, requiring proactive analysis and action
A passion for early-stage venture capital, startups, and entrepreneurship with a good understanding of emerging technologies
WHAT WE OFFER
Be part of Plug & Play - the biggest and fastest growing startup innovation platform globally with locations worldwide such as Silicon Valley, Paris, Amsterdam, Munich, Berlin, Singapore, China, and Japan
Be at the forefront of innovation and get access to groundbreaking technologies
Be part of a dynamic, international, and open-minded team
Get access to and communicate with leading international financial executives, startups, and investors
You will work closely with our corporate partners daily and grow your network
Work in a vibrant and unique working environment
Various opportunities for your career development at our 45 locations worldwide
Contribute and realize your own ideas and have room for self-development
*Please all applications must be submitted in English
** Plug and Play's global attendance policy: 3 days at the office, 2 days home.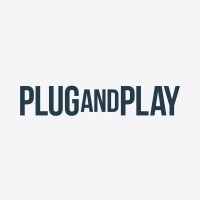 The ultimate innovation platform: we connect the world's best startups to industry-leading corporations. ✨