Senior Ventures Associate | DeepTech Sustainable Fashion
Plug and Play is a global innovation platform and venture capital firm. Our mission is to make innovation open to anyone, anywhere. Each year, hundreds of entrepreneurs join our vertical-specific accelerator programs to team up with our corporate members or receive a direct investment from Plug and Play.
Plug and Play has over 45 locations across the world and our corporate members include: The Alliance to End Plastic Waste, USAA, Visa, Nationwide, Aflac, Daimler, Ford, Nissan, BP, Johnson & Johnson, Roche, Pfizer, Walmart, Coca Cola, Adidas, and over 500 more.
Plug and Play's corporate members utilize Plug and Play to identify the best startups to meet their challenges. Plug and Play's proven investment track record includes Honey, Guardant Health, ApplyBoard, BigID, Kustomer, Rappi, Flutterwave, Hippo, PayPal, Lending Club, Dropbox, and many more.
Senior Ventures Associate | DeepTech Sustainable Fashion will be responsible for working alongside one of the largest fashion brands globally and accelerating their innovation journey by driving their investment process. This person will be leading in-depth investment due diligences of startups across the value chain. Responsibilities will include managing the investment timeline, executing analysis on all aspects the company (team, market, technology, business model, etc), and providing recommendations regarding investment decisions. 
Essential Job Functions (not limited to):
Investment Due Diligence
Analyze companies Seed to Series B stage startups in the fashion value chain developing new textiles, adopting renewable energy, implement water treatment, driving circularity, and beyond.
Develop an understanding of technical / deeptech startup innovations and working alongside other technical experts to analyze fundamental science.
Create a final investment memo and investment summary reports for executive decision makers.
Coordinate with startups to collect necessary sustainability and business information
Run financial analysis on startups historical data and projections.
Provide insights and advice to help with investment decisions.
Manage the due diligence process between internal teams, the startups, corporate venture, and external consultants in order to follow investment timelines.
Ventures' Corporate Account Management
Schedule due diligence calls between startups and corporate partners
Maintain relationships with industry partners
Attend and lead regular alignment calls with corporate clients
Perform additional operational work for Plug and Play Ventures as needed. 
Client Management
Understanding client needs and organize and plan work accordingly
Performing the client work and collaborating with other highly qualified colleagues
Building presentations to summarize and deliver your research
Presenting conclusions to client
Technical & Job level skills required:
Bachelor's degree in Chemistry, Chemical Engineering, or Material Science, or related fields in Climate or Energy is required
Masters in Science, engineering or Sustainability fields is a plus
At least 5 years of Venture Capital experience in deeptech investments. Experience in investing in startups developing textiles, new materials, or renewable energy solutions is a plus.
Highly organized, shown to meet tight deadlines along with consistent accuracy and attention to detail
Experience interfacing with client executives and used to work in high paced and demanding environments
Advanced problem-solving skills and the ability to think strategically, analytically and creatively
Leadership abilities for working in teams.
Consultancy experience is a plus, but not required
Experience with materials/fashion textiles is a plus, but not required
Proficiency in Google Docs, MS Office, CRMs, project management tools, etc
Advanced or Fluent English speaking and writing skills is a must
Soft Skills:
Self-motivated and driven; proven to work independently, prioritize work, and achieve results
Exceptional interpersonal skills and demonstrated ability to communicate with C-Suite executives
Collaborative, diplomatic, and can cross-functionally partner with stakeholders across multiple offices
Experience in/comfort with a role with a degree of ambiguity, requiring proactive analysis and action
Strong desire to learn continually and grow professionally, driven to master the products they're supporting/offering
* All applications must be submitted in English
** Plug and Play's global attendance policy: 3 days at the office, 2 days at home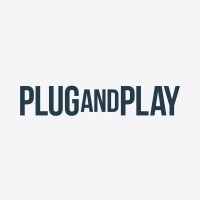 The ultimate innovation platform: we connect the world's best startups to industry-leading corporations. ✨