Investment Analyst
Catalyst Health Ventures (CHV) is a healthcare-focused venture capital fund with a long track record of successfully investing in the MedTech space. We invest in companies at an early stage; we typically lead or co-lead investments, take board positions and maintain the fund's ownership through to exit. CHV is led by two Managing Partners who have worked together for 16 years, and we are now investing out of our third fund.
We are looking for an Investment Analyst to support deal sourcing and investment activities with an active role in due diligence of new investment opportunities, supporting deal execution, and providing assistance on other fund management related activities as needed.
This position is based in Boston, MA.
Opportunity
The Investment Analyst will support the investment team as follows:
Actively evaluate new investment opportunities by reviewing pitch decks and assessing markets/companies to identify compelling businesses within the fund's stated investment strategy
Track deal flow through consistent management of the firm's proprietary deal log
Work with Managing Partners to present candidate investment opportunities to the team on a weekly basis
Support all aspects of due diligence on new investments (business analysis, unmet need, clinical value proposition, competitive landscape, business/pricing model, and financial modeling)
Build and maintain a working knowledge of market opportunity in multiple healthcare spaces including medical device, diagnostics, digital health, and therapeutics
Prepare opportunity summaries and investment memos on potential investment opportunities
Provide analytical and transaction support when CHV's portfolio companies are acquired
Assist in preparing and maintaining Internal financial models and valuation analysis to support both existing fund portfolios as well as potential new investment opportunities
Assist in creation of fund reporting documents including quarterly and annual investment reports and fund newsletters
Support post investment performance and reporting
Work with portfolio company management teams as needed and assist with portfolio company projects as needed
Prepare and maintain fund raising materials including marketing materials (pitch deck, executive summary, Private Placement Memorandum, etc.) and due diligence materials
Collaborate effectively with other team members and provide assistance as needed with other fund management and LP-related deliverables
Assist with ad-hoc operational tasks within CHV, such as organizing events and marketing
This is an opportunity for an exceptional candidate to grow and acquire skills needed to become a successful investor and have a long tenure at the fund.
Qualifications
Candidates must have the following qualifications:
An undergraduate degree in biomedical engineering or a similar discipline; a graduate degree is not required but is a plus
A minimum of two years of full-time work experience at a medical device company in a technical or business development role; experience in MedTech consulting, investment banking, venture capital, or private equity will also be considered
Demonstrated interest in healthcare, business operations, and start-ups through work experience, internships, or academics
Qualified candidates will also meet the following criteria:
Ability to quickly understand and analyze new business models, technologies, and medical devices
Operational mindset and knowledge base that enables the identification of a business's key value drivers
Exceptional writing and modeling skills and a strong understanding of finance and accounting
Excellent interpersonal skills with an ability to develop effective business relationships
Superior work ethic with an ownership mentality and uncompromising personal integrity
Undergraduate degree from a top-tier institution with a track record of academic and professional success
Additional Information
Catalyst Health Ventures is an equal opportunity employer. We celebrate diversity and are committed to creating an inclusive environment for all employees. We do not discriminate based upon race, religion, creed, color, national origin, sex, pregnancy, sexual orientation, gender identity, gender expression, age, ancestry, physical or mental disability, or medical condition including medical characteristics, genetic identity, marital status, military service, or any other classification protected by applicable local, state or federal laws.
Apply
Your application has been successfully submitted.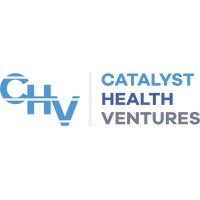 We invest in therapeutic medical devices, diagnostics, and digital health. Our focus is innovative technologies that significantly improve patient out...