Investment Analyst - Future Fund Breakthrough
British Patient Capital (BPC) is the largest domestic investor in UK venture and venture growth capital funds with £2.5bn under management. BPC's long-term vision is for more home-grown and fully funded high growth companies to fulfil their potential to be players on the global stage. Our investment programme backs venture and venture growth funds, and co-invests selectively in our UK-based portfolio companies.
This role is for an Investment Analyst within the BPC Direct Investments team. You will work with the BPC team in managing its existing portfolio of 21 direct investments, and support Investment Managers and Senior Investment Managers on new investment proposals. You will also be expected to work across the range of activities of BPC, working with investment colleagues based in the Sheffield and London offices, and liaising with legal, risk, finance, and external advisors. The role offers excellent exposure to the venture capital ecosystem, and an opportunity to gain experience in the analysis and transaction of venture capital investments. We support flexibility in work and would also encourage applications from those candidates who may prefer an element of home working, on the understanding that travel to the office will be necessary when business needs require.
As part of this role, you will assist in the sourcing and due diligence process for potential new investments, undertake macro analysis of the Deeptech market, conduct financial analysis and modelling, and prepare in-depth analysis of areas such as the competitive landscape, the technology roadmap, intellectual property, team dynamics and business strategy. Additionally, you will manage and report on the work in progress pipeline for the BPC programme, support in dealing with matters arising with investments and with portfolio companies, assist with the portfolio reporting, and you will provide support across other areas of the BPC business as required. 
You will have experience of working in financial services or a venture-backed startup, either full-time or as part of an internship, demonstrable interest in science and venture capital, experience of working in small, agile teams, experience of building and maintaining relationships with stakeholders and customers, an understanding of financial accounts and reporting, and good operational knowledge of Microsoft Office software. You will also be a graduate in a scientific, engineering or analytical discipline. It would be beneficial to have experience in venture capital.
You will have a collaborative approach, strong teamwork and interpersonal skills - able to work across BPC and BBB as 'one team'. You will have commercial awareness, excellent verbal and written communication skills, as well as networking and organisational skills, and you will be proactive with the ability to deliver results
Please click on this Job Description to find out more details.
Key Benefits
 Click here for a complete list of benefits
30 days annual leave plus bank holidays, opportunity to buy and sell up to 5 days holiday
Performance related bonus
15% employer pension contribution
Flexible working
Cycle to work scheme, healthcare cash plan, Group Income Protection and life assurance
Paid voluntary days, maternity, paternity, adoption, and shared parental leave
Benefits designed to suit your lifestyle - from discounts on retail and dining, to health and wellbeing, travel, and technology...and plenty more 
About British Patient Capital
A subsidiary of British Business Bank, British Patient Capital invests on a commercial basis to deliver competitive returns and manage risk. As a long-term, responsible investor into venture and venture growth funds, we are building the UK patient capital ecosystem while demonstrating that a patient capital investment approach can produce commercially attractive returns.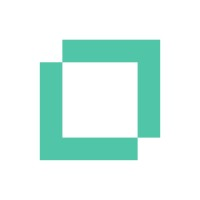 British Patient Capital is the largest domestic investor into UK venture capital opportunities.