Venture Analyst
Plug and Play is the ultimate innovation platform, bringing together the best startups and the world's largest corporations. STARTUP AUTOBAHN is our flagship mobility innovation platform, with teams located in Stuttgart (Germany) and Valencia (Spain). The platform is the largest in Europe and connects tech startups of all development stages with industry-leading corporate partners (e.g. Mercedes-Benz, Porsche, Hyundai, Bosch, ZF, NXP, Motherson) to pilot their technology and drive the ultimate goal — a successful production-ready implementation.
The ventures team in Stuttgart & Valencia are seeking a new colleague for our Stuttgart office. The ideal candidate has a STEM academic background with focus on Mechanical Engineering, Machine Learning, Renewable Energy or other engineering-related degrees. The candidate will be a valuable part of the team, driving our research initiatives and corporate partner relationships.
A Unique Job Opportunity
This background combined with a strong passion and curiosity about tech, startups and science will make you love this job! Joining our team places you in a unique seat from which you can help accelerate technology change. There is no team quite like ours anywhere. You will have the opportunity to work with both startups and incumbents in multiple industries and sit at the same table with decision makers. You will be spending your day discovering, talking to and analyzing companies driving tech disruption across industries. 
You will be surrounded by curious and driven people with various backgrounds (e.g. Roberto & Alex /Industrial Engineering & Innovation Management, Raul / PhD Chemistry, Tim / Economics & Corporate Development & Strategy, Theodora / Investment Banking).
Essential Job Functions:
Sourcing New Startups
You will be spending your day analyzing tech trends and startups driving disruption across industries (mobility, production, enterprise and more)
You will gain subject matter expertise and develop your own "brand" as a highly skilled analyst on issues relevant to companies around the globe
Technology areas you are going to explore will span from sustainable circular economy concepts in mobility (battery passports, recycling of batteries, supply chain transparency, new materials etc) to energy efficiency, electrical engineering, powertrain systems of electric vehicles, quantum computing, enterprise software, manufacturing process engineering and more. We are tracking multiple technologies and tech sectors and always need to identify new areas currently not addressed
Expanding our network & research capabilities
Your main tasks will include conducting research on emerging tech players and maintaining a great relationship with our network of corporate partners located across the EMEA region 
We are looking for a candidate who can tackle research questions with confidence, adeptly scope the research effort and expertly use most (but not necessarily all) research techniques 
Support with program management and investment research
Your tasks will also include scheduling and facilitating meetings between startups and our mobility corporate partners. You will curate startup lists for corporate partners based on their technology interests
You will be expected to be active in the global tech community through participation in meetups, conferences and writing thought leadership pieces. We will encourage you to develop your own network of contacts internally and externally to raise your personal as well as Plug and Play's visibility
You will support the deal teams on investment opportunities and startup due diligence reports
 Technical & Job level skills required:
Bachelor's / Master's program with a preference for those with a STEM background, but other subjects are encouraged to apply as well
Relevant experience in entrepreneurship / startups, technology industry / innovation consulting is highly valued
Solid understanding of, and passion for nascent technology and software (in mobility, production, enterprise, deep tech)
Ability to dive deep and conduct research into various technologies 
Curiosity about business models and venture capital. We emphasize the word "curious", you don't need to be "knowledgeable", we value your STEM background and you will be able to learn the rest on the job
Excellent English skills are crucial. German would be a plus. 
Advanced problem-solving skills and the ability to think strategically, analytically and creatively
Exceptional interpersonal skills and ability to communicate with C-Suite executives
Experience in/comfortable with a role with a degree of ambiguity, requiring proactive analysis and action as well as self-dependent work
Highly organised, shown to meet tight deadlines along with consistent accuracy and attention to detail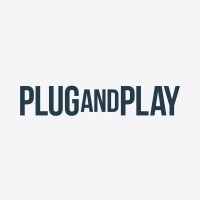 The ultimate innovation platform: we connect the world's best startups to industry-leading corporations. ✨