Program Manager
The Engine Accelerator supports Tough Tech teams who are working to solve the world's toughest challenges through the convergence of science and engineering. We curate comprehensive programs, provide access to specialized infrastructure including labs, equipment, tools, and workspace as well as convene the ecosystem necessary to build transformative technologies from idea to impact.
About the Role
The Program Manager plays a pivotal role in advancing The Engine Accelerator's mission. Our programming addresses the complex challenges of commercializing disruptive technologies, making Tough Tech entrepreneurship more accessible and accelerating solutions from lab to market. In pursuit of our mission, The Engine Accelerator executes various events and programming, such asBlueprint, Whiteboard, Tough Tech Talent Fair, Tough Tech Summit, and more. As a Program Manager, you will have a crucial role in achieving this mission and significantly contributing to our efforts in elevating our programming, community, and operations.
Responsibilities
Aid in the designing, planning, and implementation of The Engine Accelerator's suite of programs aimed at supporting Tough Tech teams from inception to market.
End-to-end management of events sometimes includes direct involvement in event coordination, on-site leadership during after-hours events. Your expertise will be crucial in driving continuous improvements, anticipating challenges, and ensuring a flawless execution.
Work collaboratively with the team to define, set, and achieve program goals, KPIs, and expected outcomes.
Identify and execute opportunities to improve the effectiveness and reach of the accelerator's programs.
Provide engagement and guidance to Tough Tech startups, ensuring they maximize the benefits of the accelerator.
Organize events and initiatives to foster community among startups, mentors, and the wider Tough Tech ecosystem.
Collaborate with The Engine Accelerator's infrastructure team to ensure startups have timely access to labs, equipment, tools, and workspace.
Drive operational alignment between program execution and other functional teams within The Engine Accelerator.
Regularly gather feedback from startups, mentors, and other stakeholders to inform program improvements.
Qualifications
A Bachelor's degree in Engineering, Physical Sciences, or Business, coupled with an understanding of advanced technological applications.
Experience or understanding of academic research commercialization, bringing ventures from concept to market.
Experience in event management or fellowship/program coordination is a significant asset.
Proficiency in project management methodologies, agile practices, and leading cross-functional teams.
Outstanding communication skills with a knack for building rapport among a wide array of stakeholders.
A laser focus on the mission, putting team goals ahead of personal accolades.
Outcomes
Design, plan, and execute The Engine Accelerator's programs, leading to expanded reach and increased engagement of Tough Tech startups exceeding the program's KPIs.
Foster a cohesive Tough Tech ecosystem by organizing events and initiatives that strengthen relationships among startups and key stakeholders; includes streamlining startups' access to essential infrastructure, ensuring they maximize The Engine Accelerator's benefits.
Establish and leverage a feedback mechanism from startups, mentors, and stakeholders, resulting in continuous improvement and alignment of accelerator programs to the evolving needs of the Tough Tech community.
Ensure cohesive collaboration across all functional teams within The Engine Accelerator, driving operational excellence and a united pursuit of the accelerator's mission.
Apply
Please submit a resume and cover letter via the form on Lever answering this prompt: What aspects of the Program Manager role excite you? What motivates you about The Engine Accelerator's mission?
The Engine deeply values diversity and is committed to creating an inclusive environment for all employees. We are an equal opportunity employer. We consider all qualified applicants equally for employment. We do not discriminate on the basis of race, color, national origin, ancestry, citizenship status, protected veteran status, religion, physical or mental disability, marital status, sex, sexual orientation, gender identity or expression, age, or any other basis protected by law, ordinance, or regulation.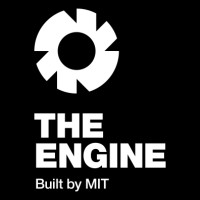 The Engine backs founders solving the world's biggest problems through the convergence of breakthrough science, engineering, and leadership.