Partner Success Trainee
WHO WE ARE:
Plug and Play Tech Center is the largest global technology startup accelerator. With 20 industry specific programs ran annually, we match-make startups with corporate leaders, such as Panasonic, Deutsche Bank, Maersk and Mercedes. With over 40 global locations, Plug and Play is searching for new team members to join our growing team in Barcelona.
WHO WE'RE LOOKING FOR:
We're an exceptional team with backgrounds in technology and entrepreneurship and we're growing rapidly to deliver on our mission. We're actively seeking a Partner Success Intern to continuously deliver value to our partners under our fintech vertical. An ideal candidate is highly strategic, ambitious, detail oriented, and able to effectively influence both within the organization and with our external partners.
HOW YOU WILL MAKE A DIFFERENCE:
As we live the startup spirit ourselves, no one in the team is exclusively limited to their main tasks. Rather, we are a dynamic team of all-rounders who work closely together in all projects. However, your main role will be in supporting our team with the following tasks:
Sourcing startups
Research and analyze the market and industry trends to identify the best early-stage companies and founding teams with a specific focus in Fintech and Retail.
Identify and reach out to promising startups.
Assist the senior team in evaluating startups from various sources.
Create meaningful and positive relationships with the startups and scale-ups. 
Corporate facing
Coordinate the Plug and Play open-innovation-based deal flow and startup evaluation process together with our corporate partners.
Identify great startup offerings meeting corporate tech and business needs.
Funneling all individual interests of our corporate partners into the outline of the program and timeline (e.g. Workshops, Dealflow Sessions, Innovation Days, Demo Days etc.).  
Introducing start-ups to our corporate partners and helping our corporate partners engage with startups when there is a potential match or opportunity.
Community Facing
Build and maintain an ecosystem of relevant stakeholders around innovation, venture capital and startups (incl. clusters, government representatives, universities, mentors, keynote speakers, etc.).
REQUIRED EXPERIENCE:
Bachelor's degree in Business Administration, engineering, economics or related field preferred. 
Detail oriented, highly organized, and comfortable working in a fast-paced environment.
Strong process and analytical skills to identify inefficiencies and create improvements. 
Excellent communication skills and proficiency in public speaking.
Fluency in English and in Spanish is essential.
Passionate about technology with some background in the Startup ecosystem (research, courses, projects, etc…)
Project management and startup experience is a plus.
Ability to work with all levels of management is crucial.
Demonstrate integrity, responsibility, accountability, self-awareness, work ethic, and empathy.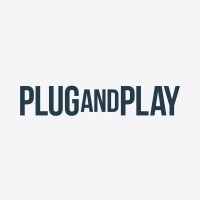 The ultimate innovation platform: we connect the world's best startups to industry-leading corporations. ✨