Venture Fellow
The Dubai Future District Fund Venture Fellows program empowers Emiratis with the knowledge and practical skills required to become investors in the venture capital industry.
The program consists of 4 modules spread over 12 months with digital and in-person touchpoints and is delivered by experienced VC investors that are committed to empowering the next generation of Emirati investors and entrepreneurs.
Outcomes
Learning, mentorship, and networking with some of the most experienced investors in the region.
Build a strong community of lifelong peers in the venture capital and startup ecosystem.
Learn how to manage the full deal cycle, from sourcing to deploying capital.
Certification of completion by the Dubai Future District Fund.
Expectations
Fellows must complete all training models and associated assignments, shadowing sessions, and the final investment thesis project to obtain the course certificate of completion.
Eligibility Criteria
Emirati citizenship
Interest in venture and entrepreneurship
Between 25 and 40 years of age
For more info visit: https://www.fellows.dfdf.vc/ or contact us via email at: fellows@dfdf.vc
About DFDF
The Dubai Future District Fund (DFDF) is the evergreen venture fund of Dubai anchored by the Dubai International Finance Center and the Dubai Future Foundation.
The fund aims to deploy half of its investments into venture capital funds and the other half into startups directly.
Our mission is to boost startup and venture capital investing and business activity in Dubai and the region, providing a healthy return to investors and facilitating GDP growth and job creation.
Apply
Your application has been successfully submitted.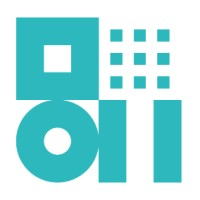 Dubai's evergreen venture capital fund of funds and direct investment platform.