Program Director, Japan
We uplift people and economies around the world through entrepreneurship.
Who We Are
500 Global is a venture capital firm with $2.7B in assets under management that invests in founders building fast-growing technology companies. We focus on markets where technology, innovation, and capital can unlock long-term value and drive economic growth. We work closely with key stakeholders and advise governments and corporations on how best to support entrepreneurial ecosystems so startups can thrive. 500 Global has backed over 5,000 founders representing more than 2,700 companies operating in 81 countries. We have invested in 49 companies valued at over $1 billion and 150+ companies valued at over $100 million (including private, public, and exited companies). Our 180+ team members are located in 27 countries and bring experience as entrepreneurs, investors, and operators from some of the world's leading technology companies.
Who We're Looking For
We're seeking an amazing Program Director in Aichi, Japan to lead our 500 Japan programs, ensuring excellence from start to finish.
You should share our passion for uplifting people and economies around the world through entrepreneurship. You should understand a founder's journey, both its ups and downs, and enjoy thriving in entrepreneurial creative, fast-paced environments, which can sometimes be uncertain, challenging, and intense.
You need to be both a visionary and an operator. You are an excellent communicator and you understand how to navigate between multiple stakeholders' needs. You are also driven, smart, scrappy, and humble. Most importantly, you are excited at the prospect of joining a company of talented passionate individuals and playing your part in executing our vision to invest in the world's potential.
You will be responsible for managing a team on the ground to drive, implement, and measure the success of our programs. You will work closely with the Regional Director of the Market Launch team, and the local Programs team to establish and grow strong relationships with great companies from day one. You will also manage strategic partnerships with internal and external stakeholders, including but not limited to founders, mentors, LPs, and other partners, uphold the quality of 500 Global's programs, brand, and reputation, and actively build and strengthen our foothold in Aichi, and further Japan.
Across the programs, you will be responsible for driving and advising on the strategic direction and investment thesis of the program, including developing a curated team of mentors and networks for founders. The success of the programs in Japan is your responsibility.
Program Director R&R
Own and lead the implementation of all programs, events, and activities under the 500 Japan initiative, ensuring consistency, quality, and alignment with 500 Global's goals and delivering the best possible experience for founders
Work closely with the Regional Director, and local programs team to identify, source, and select great companies for our programs. You will also contribute to the strategic direction and thesis for the programs
Implement programs aligned with global standards while adapting for local context, iterating and redesigning them as required while ensuring quality in structure, curriculum, and content
Lead the successful implementation of startup-corporate matching and other ecosystem activities to ensure founders secure a foothold for their businesses in Japan
Sourcing for and liaising with renowned speakers and mentors based on founders' needs
Planning and executing world-class Demo Day events with strong tangible outcomes
Build, strengthen, and maintain founders' community experiences, including but not limited to monitoring efficacy of office hours, actively facilitating meaningful and relevant introductions, and designing curated experiences to enhance founder engagement
Manage and navigate relationships with both internal and external stakeholders to track, monitor, and measure timely feedback and sentiment to ensure we not only meet, but exceed expectations
Form and grow strategic and meaningful partnerships with ecosystem stakeholders (investors, mentors, sponsors, corporate networks, etc) and continually uphold 500 Global's brand in Japan
Work cross-functionally across teams and departments to ensure timely delivery and quality in all we do
You will be directly supported by a Program Manager who focuses on program operations, and a Community Lead who focuses on community efforts for founders
Experience and Skills
Must have entrepreneurial / founder experience
At least 8 years of professional experience working within startups, VC, technology industries
Strong written and verbal communication skills in both English and Japanese
Excellent multitasking skills with the ability to take initiative and lead successful projects from start to finish
Demonstrates an investor mindset and has a firm understanding of investment theories and financial markets
Excellent analytical and critical thinking skills capable of synthesizing founder and ecosystem related data and information in a clear and concise manner, to derive insights that we can act upon from both investment and programming angles
Ability to work in a fast-paced, rapidly changing environment under pressure
Global & cultural awareness, and excited about working in a diverse environment with people from around the world
Experience managing teams and projects
Previous experience working with the startup ecosystem in Japan, with excellent knowledge and insights
Work authorization in Japan
Project Management Tools (Airtable, G-Suite, Notion, etc.)
CRM Tools (Salesforce, Hubspot, etc.)
Creative Tools (Canva)
This position is a 1 year contract role based in Nagoya, Aichi, Japan, with the potential to extend.
Disclosure:
500 Global does not discriminate on the basis of race, sex, color, religion, age, national origin, marital status, disability, veteran status, genetic information, sexual orientation, gender identity, or any other reason prohibited by law in provision of employment opportunities and benefits.
Privacy Policy:
500 Global collects and processes personal data in accordance with applicable data protection laws. If you are a European Job Applicant see the privacy notice for further details. If you are a California Job Applicant see the privacy notice for further details.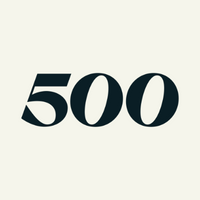 500 Global is a venture capital firm with more than $2.7 billion¹ in assets under management that invests early in founders building fast-growing tech...