Principal
We uplift people and economies around the world through entrepreneurship.
Who We Are
500 Global is a venture capital firm with $2.7B in assets under management that invests in founders building fast-growing technology companies. We focus on markets where technology, innovation, and capital can unlock long-term value and drive economic growth. We work closely with key stakeholders and advise governments and corporations on how best to support entrepreneurial ecosystems so startups can thrive. 500 Global has backed over 5,000 founders representing more than 2,700 companies operating in 81 countries. We have invested in 49 companies valued at over $1 billion and 150+ companies valued at over $100 million (including private, public, and exited companies). Our 180+ team members are located in 27 countries and bring experience as entrepreneurs, investors, and operators from some of the world's leading technology companies.
What You Will Do
The Principal is responsible for supporting the sourcing, evaluation, and execution of early-stage companies and helping in managing portfolio companies. The Principal will manage transactions alongside General Partners/Partners to ensure effective execution from investment to realization.
Essential Functions:
Evaluate startups by performing qualitative and quantitative analysis and develop and articulate a structured investment thesis.
Manage the due diligence process, deal structuring, and support the legal documentation of investments.
Support monitoring, managing, and internal reporting of portfolio companies.
Conduct research on sectors and markets to identify key trends and potential investments and to assist in adding value to portfolio companies.
Strengthen market knowledge through attending relevant market events, staying up-to-date on industry news and trends, and networking with key market stakeholders.
Manage and mentor junior staff members ( Associates) and support the development of a positive and productive culture.
Minimum Qualifications:
Education: MBA or equivalent preferred but not necessary. Engineering degrees a plus
Experience: 8+ years of finance/investment experience
Preferred Qualifications:
Demonstrated experience in executing similar investments in key markets.
Demonstrated experience in the full deal cycle from sourcing to exit a plus
Knowledge of regional economies and entrepreneurial ecosystems.
Proficiency in financial, market, and business analysis and valuation.
Solid communication skills, including writing and presenting.
Prior entrepreneurial experience a plus
Fluency in Arabic a plus
Physical Requirements:
Based in Saudi Arabia, Dubai, or Cairo is preferred, with travel required primarily within the region.
Apply
Your application has been successfully submitted.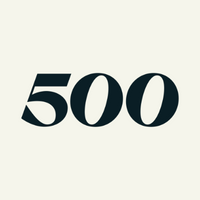 500 Global is a venture capital firm with more than $2.7 billion¹ in assets under management that invests early in founders building fast-growing tech...