Program Coordinator
As Program Coordinator at 500 Korea, you will manage the operation of 500 Korea's programs. These programs include: our accelerator programs(Seed Program), founder bootcamps(Data Bootcamp), and growth programs(Series A Program).
In this role, you will be asked to take a strong sense of ownership and accountability for the programs' success - which is to deliver the best growth experience for the participating startups. You will be supporting the start to end process of our Seed Program (from receiving and viewing applications, interviewing and engaging with startup founders, organizing insights sessions, to translating/interpreting for events).
Responsibilities:
Use of major research platforms and databases such as Pitchbook and CB Insights
This role is accountable for the overall success of these programs and will be supported by the team and a Program Lead but must use the team and resources to achieve the goals of the program.
Provide updates to Regional Senior Manager during the course of the program regarding NPS, Budget, and Revenue Recognition Milestones
Review and update processes to continuously improve the delivery of our programs
Oversee the day to day activities and create a positive experience for all participants.
Pre-Program
Outline the program and curriculum
Oversee the program recruitment efforts (i.e. events, digital communications, sns marketing)
Own the startup application screening and selection process
Set-up and supervise pre-program logistics, source mentors, etc.
During the Seed Program
Ensure the day-to-day program operations and communications (internal and external) - including (but not limited to) visa, travel, accommodation and expenses research, documentation, and execution, for staff and mentors as needed are all running smoothly for the successful implementation of the program
Support startups and monitor their performance
Set up communication channels, manage mentor sessions and office hours, organize speakers and networking events, etc.
Oversee community engagement by planning and executing social events for batches and local ecosystem community
Post Program
Perform program quality assessment
Assist with post-program marketing efforts
Requirements:
Highly focused, self-driven and organized, with great attention to detail
Must be fluent in English and Korean
Very adaptable, and very quick learner
Comfortable with uncertainty
Enthusiastic team player who inspires and helps people around you become even better
Looking to channel your curiosity and passion for innovation into bridging the knowledge gap between Silicon Valley and the world's growing tech ecosystems
Excited about working in a diverse environment with different types of people from around the world speaking different languages, exhibiting cross-cultural awareness and understanding
Highly professional and organized in a business setting
Previous startup experience
Technical Requirements:
Confidence in using spreadsheets, G-Suite, Notion, Wordpress, and Airtable.
Creating world class slide presentations
Content Marketing (Facebook, Instagram, LinkedIn)
Education & Experience:
Experience managing complex projects that interact with multiple stakeholders
Preferably experience coordinating large-scale events
Preferably experience working within the startup ecosystem
+1 year of management consulting, startup business operations or other related experience
Apply
Your application has been successfully submitted.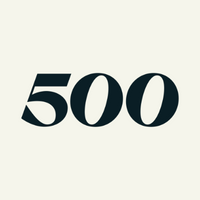 500 Global is a venture capital firm with more than $2.7 billion¹ in assets under management that invests early in founders building fast-growing tech...