Entrepreneur in Residence - Climate
The Engine is seeking an Entrepreneur In Residence to help nurture its growing climate portfolio, diligence potential future climate-related investments, and dive into potential executive or founding roles at early-stage climate firms.  This individual will provide experienced, thoughtful advice and mentorship to Engine portfolio company founders, contribute to diligence activities for potential new companies, and with success, have opportunities to join founding teams developing transformational climate technologies. 
We believe that by building a team that is diverse across many dimensions -- race, gender, ethnicity, sexual orientation, educational background, thought process, and more -- we will be able to identify and support the best Tough Tech companies in the world as they solve big global challenges.
Position Responsibilities:
Work alongside, coach, and mentor teams within The Engine portfolio, particularly those teams in the climate change and advanced manufacturing verticals
Leverage existing personal network across industry to help portfolio companies accelerate and achieve milestones, and support the Engine team in evaluating potential investment opportunities in climate sectors 
Create opportunities and programming that benefits portfolio companies across the Engine portfolio, and proto-founders in the broader climate-tech research enterprise
Work collaboratively and closely across the entirety of the Engine team
Embraces and thrives in doing work in a highly collaborative context, in a flat organization with a team of teams-approach
Skills, Experience, and Capabilities
Strong alignment with The Engine's mission to enable Tough Tech entrepreneurs to create world-changing companies
Leadership experience in energy, industrials, materials science and/or climate sciences sectors
Experience leading the development novel technology and scaling it up through manufacturing and commercial deployment
Experience interfacing with investors
Ability to operate as a generalist with specific functional domain expertise or have experience in more than one functional domain
Execution-driven ability to work in a fast paced environment; high achiever; low ego 
Collaborative, generous but can succeed as an individual contributor
Open and clear communicator; can give and receive feedback
About The Engine:
The Engine, launched by MIT, invests in early-stage companies solving the world's biggest problems through a convergence of breakthrough science, engineering, and leadership. We accelerate the path to market for Tough Tech companies through the combination of capital, infrastructure, and network. Since opening its doors in June 2017, The Engine has committed resources to 28 companies and created an unprecedented framework for bringing tough tech from the lab to the commercial world. We also operate a 30,000 square foot facility of office, labs, and machine shop at our headquarters in Cambridge, MA.  
The Engine Fund Invests long-term capital in startups that need time to make an impact. We develop founders from technical pioneers to company leaders by providing them with capital, entrepreneurial knowledge, expertise, inspiration, and guidance.
The Engine Network Facilitates the creation of long-term mutually beneficial relationships between founders, startups, corporates, government, venture capital, among others.
The Engine Infrastructure Provides access to specialized labs, equipment, tools and space, both on-site and through a network of partner facilities, necessary to build transformative technologies economically and efficiently. 
We offer:
A mission-driven work environment and team, and the opportunity to work with world-class Tough Tech founders
Competitive compensation, based on experience
Health, Dental, Vision Insurance
401k matching 
The Engine deeply values diversity and is committed to creating an inclusive environment for all employees. We are an equal opportunity employer. We consider all qualified applicants equally for employment. We do not discriminate on the basis of race, color, national origin, ancestry, citizenship status, protected veteran status, religion, physical or mental disability, marital status, sex, sexual orientation, gender identity or expression, age, or any other basis protected by law, ordinance, or regulation.
Apply
Your application has been successfully submitted.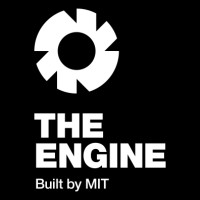 The Engine backs founders solving the world's biggest problems through the convergence of breakthrough science, engineering, and leadership.