Analyst Intern IR & Fundraising (f/m/d)
About You
Do you have a passion for the European startup ecosystem (both the dynamic companies and the investors that fuel their growth?) Do you want to learn how Venture Capital and the wider industry works?? Are you excited to work in a fast-paced team at one of Europe's most renowned venture capital investors with offices in Berlin, Munich, and Paris? We strongly encourage you to apply to become our new Fundraising Intern.
In consideration of the complexity of the industry and the role, we will consider candidates with the ability to work with us as interns for a minimum of 3-6 months. We welcome interest from different fields of study.
About Earlybird
Earlybird is a venture capital investor focused on European technology companies. Founded in 1997, Earlybird invests in all growth and development phases of a company and supports its portfolio companies with financial resources, strategic support, as well as access to an international network and capital markets. Earlybird invests out of a family of focused and independently-managed funds: Digital West (Western Europe), Digital East (Emerging Europe), Healthcare, UNI-X (University spinoffs), and Growth Opportunity. With EUR 2 billion under management, 8 IPOs, and 30 trade sales, Earlybird is one of Europe's most established and active venture capital firms.
Earlybird's Digital West (DWES) Fundraising Team plays a critical role in our company's success in venture capital development. We cover the end-to-end fundraising process, from identifying the right investors to building and maintaining relationships that span over generations. Acting as expert analysts and project managers, we ensure high-value investor partnerships through communications, managing Limited Partner due diligences, and facilitating further opportunities for our investors. Internally, we collaborate closely with our Investment, Finance, and Marketing teams to bring the best to our investors.
At Earlybird, your projects, responsibilities, and tasks will likely include:
Working closely with the Fundraising & Investor Relations team members and responsible Partner
Supporting the end-to-end fundraising process and related transactions, including the drafting of case studies, market research, competitor analyses, and other materials as well as ad-hoc requests by investors
Preparation and research for roadshows, round tables, and other Investor interactions
Researching and mapping potential new limited partners in different geographies
Learning by doing and as you go: you'll have exposure to many new tasks with our company and get massive exposure to the VC industry!
What we hope you bring to the role:
Recently completed studies with excellent grades
Specifically, we encourage students from different fields of study to consider the position (in case of no prior industry experience a high motivation to get up to speed/self-educate is required!)
Analytical, fact-driven and pragmatic problem-solving approach
Proficient skills in German and English (speaking and writing)
The ability to thrive in a team environment as well as function independently
Fluency in Microsoft Excel and PowerPoint
Work authorization for Germany
Flexibility for a 3-6 month internship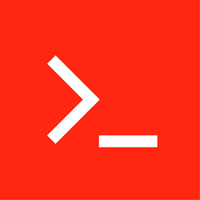 Tomorrow belongs to the daring. We are Earlybird Venture Capital, optimistic risk-takers who roll up their sleeves