Ventures Associate
Plug and Play is a global innovation platform and venture capital firm. Our mission is to make innovation open to anyone, anywhere. Each year, hundreds of entrepreneurs join our vertical-specific accelerator programs to team up with our corporate members or receive a direct investment from Plug and Play. Plug and Play has over 45 locations across the world and our corporate members include: The Alliance to End Plastic Waste, USAA, Visa, Nationwide, Aflac, Daimler, Ford, Nissan, BP, Johnson & Johnson, Roche, Pfizer, Walmart, Coca Cola, Adidas, and over 500 more. Plug and Play's corporate members utilize Plug and Play to identify the best startups to meet their challenges. Plug and Play's proven investment track record includes Honey, Guardant Health, ApplyBoard, BigID, Kustomer, Rappi, Flutterwave, Hippo, PayPal, Lending Club, Dropbox, and many more. 
WHO WE'RE LOOKING FOR:
Plug and Play Tech Center is currently looking for a Ventures Associate to assist in evaluating investments by analyzing market trends, tracking competitive landscapes, and performing company related due diligence for our SportsTech vertical in Frisco, Texas.
HOW YOU WILL MAKE A DIFFERENCE: 
Source Seed and Series A startups for investment as well as corporate partners and sports franchises.
Possess deep SportsTech and sports industry knowledge that partners will leverage to make technology decisions.
Evangelizing Plug and Play to all potential network partners including startups, investors, Sports teams and leagues, corporate members within the sports industry.
Identify business development, licensing and strategic investment opportunities for corporate members, sports teams and leagues within the Plug and Play ecosystem.
Client Retention
Provide event production and logistical support for demo days, mentor sessions and other events as part of the accelerator.
Collaborate with corporate executives, sports franchises and leagues, in deal flow sessions several times per week
Analyze startup team strengths, market size, technology, and business model
Relationship Management and Research
Mentor startups in the program on taking product to market, raising money, scaling, and all other ad-hoc business needs.
Work with corporations, sports franchises and leagues to identify areas for mentoring
Conduct research to identify new markets and industry sectors, conducting in-depth business analysis to identifying new competitive opportunities in SportsTech.
Other
Diligently participate and perform various ad-hoc projects and tasks as required. Plug and Play has an 'all hand on deck' approach to everything we do and we are looking for team members that embrace that ethos and are comfortable wearing lots of hats.
REQUIRED EXPERIENCE:
Skills 
Communication - Must possess communication skills (verbal and written). Must be proficient with public speaking. Must possess exceptional interpersonal skills and demonstrated ability to communicate with C-Suite executives
Critical Thinking and Problem Solving - Must be able to use logical reasoning to reach solutions
A thirst for knowledge in what is driving the SportsTech Industry. Ability to produce high quality trend reports for partners.
Abilities
Passionate about the intersection of sports and technology.
Proven ability to build trusted relationships with colleagues, prospects and industry contacts and contribute towards high-impact results.
Career-driven individual with passion for technology, entrepreneurship, investments, and high-tech startups. Particularly as it relates to the world of sports.
Project Management - ability to manage several projects with VCs, corporate partners, sports teams and leagues, and startups
Self-Starter - ability to start projects or plan events with minimal to no supervision
Education and Experience
BS/BA Degree
Background in Sports / Entrepreneurship / Technology is highly recommended
Experience working in a startup environment and/or venture capital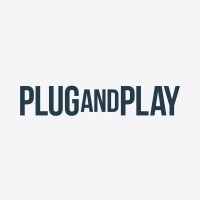 The ultimate innovation platform: we connect the world's best startups to industry-leading corporations. ✨