Program Manager
Plug and Play Tech Center is the largest global technology startup Innovation Platform and Silicon Valley's most active investor with 250 investments per year. With 20 industry-specific programs run annually over 50 locations, in 2022 we accelerated 2,400 startups and helped 570+ corporate leaders, such as ING, Mercedes Benz, Galeries Lafayette and Deutsche Bank meet their strategic goals and objectives. In Italy, we launched in 2019 a Food vertical now serving Barilla, Esselunga, Tetra Pak and then expanded to Fintech, with Nexi, Ubi Banca, UniCredit and Bper and Sustainability, with A2A and Buzzi Unicem. In 2021 we launched Motor Valley Accelerator in Modena focusing on mobility and automotive innovation activities with some of the most relevant OEMs, Tier 1 / 2 suppliers of the Italian automotive industry. In 2022 we launched the Takeoff Accelerator in Turin, on Aerospace and Advanced Hardware sectors.
How will you make a difference? 
The Program Manager is responsible for the successful creation, kick-off and management of a new Plug and Play Custom Program focused on dual-use technologies.
The selected candidate will support both the institutional partners in their open innovation journey as well as the acceleration of startups accepted into the acceleration program to make sure they are getting the most out of the Plug and Play ecosystem.
Duties include but are not limited to: stakeholders management, planning events (eg Kick-off, Demo Day, Workshops) taking care of the communication strategy. It is also important to be up to date with industry trends to help support the innovation community thrive as you will be the main interface with the Innovation divisions of Stakeholders, working with startups based on their requirements through industry-specific research.
Responsibilities
As the owner of the Program, your mission is to be the reference person for the partners and startups, listening to their needs and supporting them through their innovation journey
Report the activities and deliverables of the program to the Program Stakeholders
Oversee the operations of the office, manage the physical office spaces
Structure the Program taking into account a focus on the Dual-Use technology
Create meaningful and positive relationships with the startups involved into the program and organizing weekly office hours
Requirements
Minimum Qualifications  
Master degree (aerospace/electrical/electronics, energy, telecom,industrial)
Minimum 3 years of previous full time work experience in one of the following: high growth startup, consulting firm or large corporation in an innovation function, venture capital firm, startup accelerator.
Basic knowledge of how startup accelerators work
Excellent fluency in both English and Italian
Interest and basic knowledge in both Commercial and Defence Sector
Additional Qualifications (considered as a plus)
Master's Degree / PhD (preferably electrical/electronics, energy, telecom, or industrial)
Experience studying / working abroad
Previous experiences in the Defence Sector
Soft Skills
Self-motivated and hardworking individual with a proven ability to work independently, prioritize work, and achieve results
Detail-oriented, highly organized, and comfortable working in a fast-paced environment
Excellent analytical, interpersonal and written communication skills
Strong leadership and project management capabilities
Ability to manage multiple Stakeholders (eg. Corporates, Public and Private Institutional partners…)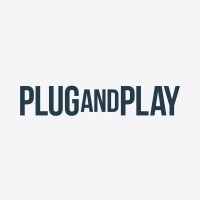 The ultimate innovation platform: we connect the world's best startups to industry-leading corporations. ✨