Associate Venture Capital
With Oyster Bay, we invest in ambitious founders to create a sustainable food system for future generations. We have previously invested in companies such as Oatly, AirUp, Stenon, TrueGum, Peas of Heaven, GoodBytz and Hooked. Our first fund is in the top 10% of European VC funds in terms of performance and we are now raising our next fund.
A sustainable food value chain would contribute to solving the climate crisis, ensuring food security for our growing population, and supporting soil health and clean water without creating billions of tons of waste.
The good news is - it's possible. Our generation can solve these challenges, if we invest enough financial and human capital in scaling up and realizing the potential solutions across the value chain.
As a company and as stewards of wealth, we have very clear values, according to which we act. These are:
Radical honesty
Results driven
No assholes
Continuous learning
Tasks
As an Associate at Oyster Bay you are responsible for ensuring that we are at the leading edge of the AgTech & Food ecosystem in Europe and an integral part of our investment team - which currently consists of 4 people.
Dealflow & hypotheses Driven Research: Develop hypotheses for potential investment deals, research relevant companies and build a strong network across the European start-up ecosystem.
Deal Screening and Due Diligence: Perform in-depth due diligence on potential investments. We only invest in companies that pass our investment scorecard, which you will be responsible for assessing.
Portfolio Monitoring & Portfolio Support: Ensure that we are always well informed with regards to what is going on in our portfolio companies.
Stakeholder Engagement: Engage with our limited partners to illustrate our approach to investments, management and measurements.
Requirements
Oyster Bay is an entrepreneurial firm - we expect every team member to be self-motivated and driven to deliver outstanding results in their respective responsibilities.
Our ideal candidate has experience in a start-up context and has worked at a VC firm before and is looking for an entrepreneurial environment, where he/she can leverage her expertise for a greater positive personal impact.
The key attributes of someone who will excel at this role are:
- great attention to detail
- strong relationship skills
- constant drive to improve
- independence of thought
Benefits
Oyster Bay is differentiated from other VC firms by our entrepreneurial DNA. Everyone at Oyster Bay participates in our carried interest.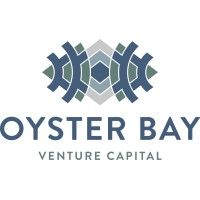 We invest in ambitious founders to create a sustainable food system for future generations.