Open Innovation Associate
Are you passionate about innovation, consulting and coaching? Do you want to play a key role helping top corporations collaborate, innovate & transform? Do you want to work in a dynamic, open-minded and entrepreneurial environment at the forefront of technology and innovation? Do you want to lead and coordinate innovation and consulting projects in the region and help our clients succeed? We're an exceptional team with backgrounds in technology, innovation management and entrepreneurship and we're growing rapidly to deliver on our mission. We're actively seeking an Open Innovation Associate to complement our growing innovation team. 
About The company
Plug and Play Tech Center (PNP) is the largest global open innovation Platform with 40+ locations worldwide. We bring together the best startups and the world´s largest corporations and help both sides to succeed with joint innovation projects. We are on a mission to bring the benefits of Silicon Valley to all four corners of the world helping top companies innovate and meeting their strategic goals and objectives.
The Open Innovation Associate will help understand the innovation needs of our clients, translating them into tech challenges, ideation workshops and proof of concepts. The role will also define and lead the process to optimize the corporate partner's internal setup to ideally address its open innovation objectives. Together with the team for open innovation consulting, the role will be responsible to interact as the main point of contact for open innovation consulting and innovation services in the region. 
HOW YOU WILL MAKE A DIFFERENCE / KEY RESPONSIBILITIES:
Define and implement successfully our partner's open innovation strategy and processes 
Organize and coordinate innovation consulting activities e.g. strategy and ideation workshops or corporate education 
Devise engagement plans that consider partner business goals, internal organization structures, and map products and services to achieve these goals.
Research the latest trends and proactively develop use cases or opportunities for our clients.
Build trusted relationships with key stakeholders within our partner organizations to generate adoption, renewals, and new revenue opportunities.
QUALIFICATIONS
Bachelor's degree in business administration or STEM (Science, Technology, Engineering or Maths)
5+ years of experience working in consulting, innovation management, training or venture capital
Experience in corporate processes, technology implementation and/or innovation project management
Ideally familiar with innovation processes (ideation, design thinking, innovation project management etc.)
Highly motivated and committed, entrepreneurial character, strong self-drive and able to work with limited supervision. Results oriented.
Positive and growth mindset, energetic. Good listener, analytical character, Strong willingness to learn and improve. Motivating leader and good team player.
Strong verbal and written communication skills, fluent in English  
* All application must be submitted in English
** Global attendance policy - (at least) 3 days at the office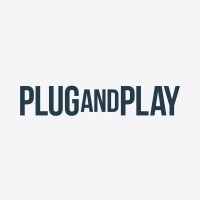 The ultimate innovation platform: we connect the world's best startups to industry-leading corporations. ✨