Ventures Analyst
Plug and Play is a global innovation platform and venture capital firm. Our mission is to make innovation open to anyone, anywhere. Each year, hundreds of entrepreneurs join our vertical-specific accelerator programs to team up with our corporate members or receive a direct investment from Plug and Play. Plug and Play has over 40 locations across the world and our corporate members include: The Alliance to End Plastic Waste, USAA, Visa, Nationwide, Aflac, Daimler, Ford, Nissan, BP, Johnson & Johnson, Roche, Pfizer, Walmart, Coca Cola, Adidas, and over 500 more. Plug and Play's corporate members utilize Plug and Play to identify the best startups to meet their challenges. Plug and Play's proven investment track record includes Honey, Guardant Health, ApplyBoard, BigID, Kustomer, Rappi, Flutterwave, Hippo, PayPal, Lending Club, Dropbox, and many more.
WHO WE'RE LOOKING FOR:
We're an exceptional team with backgrounds in technology and entrepreneurship and we're growing rapidly to deliver on our mission. Our Plug and Play Turkey team is searching for a Ventures Analyst to be based in Istanbul. The Venture Analyst role is a key entry level position on the Ventures Team. Analysts support Associates and are responsible for sourcing relevant startups and supporting deal teams on new investments. Analysts also work with corporate partners on their technology needs and support overall program management.
Essential Job Functions:
Sourcing New Startups
Sourcing for startups via networking, attending events, online searches
Ensuring startup details are captured accurately in our database
Attend calls or meetings with relevant companies
Build and maintain strong relationships with local VCs, universities, corporations, etc.
Actively network with startup founders at industry events and conferences
Ventures' Program Management
Schedule and facilitate deal flow meetings between startups and corporate partners
Curate startup lists for corporate partners based on their technology interests
Maintain relationships with industry partners
Perform additional operational work as needed
Diligence/Investment Research
Support the deal team on investment opportunities
Conduct high-level research, analyze market, examine industry trends, track competitive
landscape, interact with financial models, etc.
Technical/Job level skills required:
Graduate with degree in Finance or Engineering, or related technical fields required
MBA/advanced degree is a plus
Fluent in Turkish and English
Consulting experience is a plus
Expertise in FinTech, IoT, Smart Cities, Mobility, New Materials, Energy, Logistic are desired but not required
Advanced problem-solving skills and the ability to think strategically, analytically and creatively
Highly organized, shown to meet tight deadlines along with consistent accuracy and attention to detail
Proficiency in Google Docs, MS Office, CRMs, project management tools, etc.
Intermediate spreadsheet experience (formulas, dashboards, charts, pivots and analysis)
Start-up, venture capital or corporate innovation experience is a plus
Soft Skills:
Self-motivated and driven; proven to work independently, prioritize work, and achieve results
Exceptional interpersonal skills and demonstrated ability to communicate with C-Suite executives
Collaborative, diplomatic, and can cross-functionally partner with stakeholders across multiple offices
Experience in/comfort with a role with a degree of ambiguity, requiring proactive analysis and action
Strong desire to learn continually and grow professionally, driven to master the products they are supporting/offering
* All applications must be submitted in English
** Plug and Play's global attendance policy: 3 days at the office, 2 days home
Apply
Your application has been successfully submitted.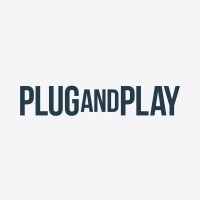 The ultimate innovation platform: we connect the world's best startups to industry-leading corporations. ✨