Investment Analyst
We are an institutional impact investment firm dedicated to building the impact ecosystem since 2012. We invest in funds and companies across stages from seed to buyout, and always seek alignment between superior financial returns and measurable positive impact on economic opportunity, environmental sustainability, or health equity. This approach puts us at the center of the private market impact investing ecosystem, giving us unique access to differentiated deal flow and comprehensive insights.
We are a different type of asset manager. We don't seek to benefit at the cost of others, but rather, we do well when our partners succeed, and we believe this approach leads to better results for everyone. We are building our firm to be on the vanguard of the next generation of asset management, which we believe will look like us. We are proudly women-owned and led with a highly diverse team, which has led to better decision-making and a much more diverse underlying portfolio than the industry. Firm values include authenticity, excellence, humility, resourcefulness, camaraderie, inclusivity, optimism, and determination.
ABOUT THE ROLE
As we continue to grow our reach investing across funds and companies and from early to late stage, we require more support to maximize the synergies inherent in our model. This new investment analyst role will be a critical addition to the investment team, supporting and enabling excellence across the investment process, from initial investments in companies and funds to portfolio management on an ongoing basis.
The areas of responsibilities will include but are not limited to: sourcing and screening potential new investments, supporting the investment team in conducting diligence on companies and funds, and portfolio data collection and reporting. It is primarily a supportive role but designed such that the analyst will get significant exposure to everything we do and ample opportunity to grow.
Given the firm's entrepreneurial culture, the ideal candidate is a self-starter that thrives in an independent yet collaborative work environment. You have to love what we do and the different kind of asset management firm we are building. You will report to and work closely with the Chief Investment Officer as well as the rest of the investment team. This position is based in Chicago.
QUALIFICATIONS 
1-2 years of investment experience (may be inclusive of internships)
Aptitude and interest in financial analysis (including using Excel)
Strong written and verbal communications
Passionate about impact investing
Entrepreneurial spirit, comfortable taking on new projects with little direction and collaborating with other team members
Detail-oriented, high work standards, and self-starter
Prepared to start in Q1
Impact Engine embraces diversity and prioritizes building a team with varied work and life experiences and identities. 
PERKS
Tight knit, mission-driven team
Flexible working conditions: We are currently hybrid office (in Chicago) and have an unlimited PTO policy
Benefits including parental leave, medical, dental, and vision insurance and 401(k)  
Opportunity to help us scale an impactful investment firm and community
Please send a resume to hr@theimpactengine.com and include "Investment Analyst" in the subject line. Include your thoughts on why this is the right role and firm for you. Applications will be considered on a rolling basis.
Apply
Your application has been successfully submitted.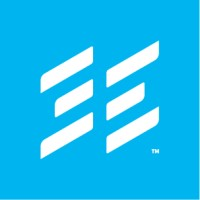 We invest to optimize both financial and social returns. Impact engine is a women-owned and led, chicago-based venture capital and private equity firm...