Associate Director, People and Culture
500 Global is a venture capital firm with more than USD $2.7 billion in assets under management that invests in founders building fast-growing technology companies. We invest early, and have follow-on and growth stage investing funds as well. We focus on markets where technology, innovation, and capital can unlock long-term value and drive economic growth. We invest far and wide, across sectors and geographies. Our portfolio includes 51 companies valued at USD $1B+ and 180 companies valued at more than USD $100 million.
500 Southeast Asia is an early investor in Grab, Bukalapak, Carousell, Carsome, Prenetics and Finaccel, with 15 more of our portfolio companies worth in excess of USD $100 million each. We have made investments in 250 companies, which have gone on to raise a total of USD $20 billion. We are at an inflection point of growth, where our fund sizes, vehicles, strategies, are expanding in line with our investors interests, and the market opportunities. Hence, we are growing our team to serve even more founders and be even more impactful to entrepreneurship and the region.
About the Role
We are looking for an Associate Director, People and Culture to be based either in Singapore or Malaysia and support our growing needs for recruitment, people operations and culture, as well as of our portfolio companies and founders.
In this role you will be leading all our people, talent and culture processes to help us build an amazing place to do our life's best work. This role will be a perfect match for you, if you live and breathe people, culture, and you are comfortable serving a 25-people team, switching easily between strategy, coordination and hands-on execution. Beyond that, you may be called to coach founders in their people processes and operations. To fulfill both needs, we are looking for someone, who is extremely familiar with not just people operations, but also culture building in a tech startup context. We will only be shortlisting candidates who have worked in a tech startup or a venture capital firm before.
That's not all, you will also be the trusted advisor of our fund's managing partners, connecting feedback from employees, your insights, strategy and vision to guide the way forward for our fund and our founders.
Responsibilities
Develop, manage and implement successful and consistent people initiatives, processes, systems, tools, playbooks, solutions and programs to make functions and projects more effective and successful;
Accountable for all hiring, talent management, employee development, performance management, resource allocation, cross functional alignment and employee relations, including aligning compensation and benefit structures;
Actively source, build talent pools and hire exceptional talent across Southeast Asia through personal network, employer brand initiatives and partnerships with organisations and recruitment partners;
Work with the General Partners and key stakeholders to create a positive, growth-oriented and productive workplace;
Run a community calendar, consisting of programs that upskill our team members and events that bond team members with each other and other groups in 500 Global;
Provide people guidance and support across regional offices as they interface with global HQ in San Francisco;
Occasionally consult startups on building culture & people infrastructure;
Develop a mind pioneer a best practices "people playbook" for us, and our founders;
Maintain a panel of recruiters to recommend to startups and proactively refer talent to our founders;
Work closely with the General Partners and key stakeholders on other strategic projects.
Requirements
Prior a minimum of 3 years of experience in HR, people, hiring, and culture for a tech startup or a VC firm;
Prior experience leading people teams of a minimum of 3 people;
Passion and ability to articulate philosophy and approaches to build amazing workplaces;
A very nuanced and high standard for verbal and written English communication skills;
Highly organised, detail-oriented and able to set clear guidelines and deadlines;
Comfortable managing multiple projects and competing priorities in a fast-paced, fast-changing environment.
Apply
Your application has been successfully submitted.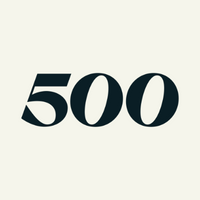 500 Global is a venture capital firm with more than $2.7 billion¹ in assets under management that invests early in founders building fast-growing tech...