Director of Fundraising, EMEA
We uplift people and economies around the world through entrepreneurship.
Who We Are
500 Global is a venture capital firm with $2.7B in assets under management that invests in founders building fast-growing technology companies. We focus on markets where technology, innovation, and capital can unlock long-term value and drive economic growth. We work closely with key stakeholders and advise governments and corporations on how best to support entrepreneurial ecosystems so startups can thrive. 500 Global has backed over 5,000 founders representing more than 2,700 companies operating in 81 countries. We have invested in 49 companies valued at over $1 billion and 150+ companies valued at over $100 million (including private, public, and exited companies). Our 180+ team members are located in 27 countries and bring experience as entrepreneurs, investors, and operators from some of the world's leading technology companies.
What You Will Do
Serves as a senior member of the Global Investor Relations (IR) team, generating new Limited Partner (LP) leads and prospects in EMEA bringing the full breadth of 500 Global's products and services to those investors while also channeling market intelligence back to the Investor Relations and Investment teams.
Essential Functions:.
Uncover new prospects by reaching out to institutional LPs and family offices.
Cultivate and build relationships with LPs across EMEA identifying their unique interests and investment needs to appropriately match them with 500 Global products.
Add prospective LPs to the appropriate global and regional fund pipelines. Capture all lead and fundraising activity in Salesforce.
Collaborate with the Global IR team members on cross-selling opportunities.
Increase market knowledge about 500 Global amongst institutional investors.
Contribute to client communication such as marketing materials, newsletters, quarterly reports, market updates and investment opportunities
Advise on LP events, including annual meetings, round tables, demo days and conferences.
Manage due diligence requests in collaboration with the internal IR teams.
Other duties as needed.
Minimum Qualifications:
Education: Bachelor's degree
Experience: 8 or more years of Institutional Fundraising, Investor Relations, or related experience, 4 or more years of leadership experience leading Fundraising or Investor Relations initiatives.
Preferred Qualifications:
Masters degree or CFA.
Fundraising experience for a Venture Capital fund.
Private market fundraising experience.
Interest in technology, startups, and early stage venture capital.
Natural collaborator and strong communicator.
Salesforce experience.
Physical Requirements:
Able to work on a fully distributed global team.
Comfortable with irregular working hours and extensive travel.
Apply
Your application has been successfully submitted.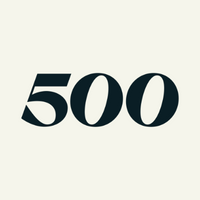 500 Global is a venture capital firm with more than $2.7 billion¹ in assets under management that invests early in founders building fast-growing tech...