Accounts Assistant
Background: Fabric believes in the power of individual contribution: the fire at the heart of Web3. We back the founders of new forms of network, digital organisations that harness the talents of individuals for the benefit of the collective. Together, we're shaping a world where ownership, collaboration, and innovation thrive beyond traditional boundaries.
Opportunity: We are seeking a highly motivated and detail-oriented Accounts Assistant to join our finance team at Fabric. In this role, you will be responsible for coordinating the internal financial processes and ensuring seamless collaboration with team handling management accounts. Your role will be pivotal in maintaining effective communication between our team and external suppliers to ensure accurate financial records and reports.
Responsibilities:
Act as the liaison between our finance team and the outsourced suppliers.

Collaborate closely with the agency to provide necessary financial data and ensure timely delivery of management accounts.

Review and validate the accuracy of management accounts.

Assist in the day-to-day financial operations, including accounts payable and accounts receivable processes.

Process invoices, expense reports, and purchase orders.

Reconcile bank statements and credit card transactions.

Assist in preparing financial reports, including profit and loss statements and balance sheets.

Assist with the preparation of annual budgets and forecasts.

Perform data entry and maintain accurate financial records in our accounting software.

Assist in the preparation of financial documents for audits and tax filings.

Collaborate with team members to ensure compliance with financial policies and procedures.

Handle other administrative tasks as assigned by the Finance Lead.
Requirements
Bachelor's degree in Accounting, Finance, or a related field preferred.

Previous experience in accounting or finance roles is a plus.

Proficiency in Microsoft Excel and accounting software (e.g., Xero).

Strong attention to detail and accuracy in data entry.

Excellent organizational and time-management skills.

Ability to work independently and as part of a team.

Strong communication skills, both written and verbal.

Knowledge of venture capital or investment industry is a plus.

Web3 / digital assets knowledge is a plus.
Benefits
Exposure to exciting startups and innovative technologies.

Work in a fast-paced environment with plenty opportunities to take ownership of your work and learn. 

Join one of the first web3 native VC firms that has big goals. 

Quarterly in person offsites. 

Flexible working hours.

Gifted day-off on your Birthday.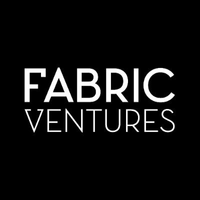 Fabric back the founders of the Open Economy. Investing in builders, businesses, and networks from inception to scaling since 2012.