Marketing Associate
We are seeking a results driven Marketing Associate, to join our team. This role will report to the Head of Platform and work alongside the rest of the Fabric team. You will play a pivotal role in enhancing our brand presence, engaging with the Web3 community, and organising community-led events that connect us with the most promising projects, entrepreneurs and investors.
About Fabric:
Fabric believes in the power of individual contribution: the fire at the heart of Web3. We back the founders of new forms of network, digital organisations that harness the talents of individuals for the benefit of the collective. Together, we're shaping a world where ownership, collaboration, and innovation thrive beyond traditional boundaries.
Core responsibilities include:
Social Media Management
Execute a comprehensive social media strategy with the Head of Platforms support.
Manage Fabric's social media accounts (Twitter, LinkedIn, Instagram, Medium).
Ensure consistent branding across all channels and tone of voice.
Engage with followers and communities, monitoring trends and conversations.
Report on social media performance metrics and make data-driven decisions.
Content Creation and Management
Support content marketing efforts, creating high-quality content with the Fabric team. 
Create content for events and speaking opportunities.
Curate newsletters for LPs and Founders.
Keep Fabric's website content up to date with events and community content.
Support on a Podcast. 
Event Management
Assist the Head of Platform in curating and planning the event program.
Manage logistics for events, including venue selection, guest list, catering, communication, marketing collateral, and progress tracking.
Manage event speaker applications and identify opportunities for Fabric to speak.
Secure sponsorships for Fabric-(co) hosted events.
Community Engagement
Build and nurture relationships with Web3 startups, blockchain developers, and key stakeholders.
Act as a passionate advocate for Fabric within the Web3 community.
Nurture Fabrics Telegram group.
Foster collaboration among portfolio companies and the Web3 network.
Requirements
Bachelor's degree in Marketing, Communications, Business, or a related field.
2+ years of social media management experience.
Deep understanding of Web3 and blockchain.
Strong event planning and project management skills.
Excellent written and verbal communication skills.
Creative mindset with curiosity about the evolving Web3 landscape.
Proficiency in Google Workspace, Canva, and other design tools.
Ability to work independently and collaboratively in a rapidly evolving environment.
Benefits
Work in a fast-paced environment with plenty opportunities to take ownership of your work and learn. 
Join one of the first web3 native VC firms that has big goals. 
Quarterly in person offsites. 
Opportunities to travel with events.
Flexible working hours.
Gifted day-off on your Birthday.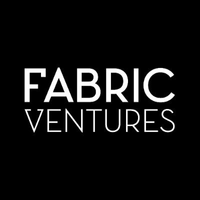 Fabric back the founders of the Open Economy. Investing in builders, businesses, and networks from inception to scaling since 2012.