Program Coordinator
The Engine Accelerator supports Tough Tech teams who are working to solve the world's toughest challenges through the convergence of science and engineering. We curate comprehensive programs, provide access to specialized infrastructure including labs, equipment, tools, and workspace as well as convene the ecosystem necessary to build transformative technologies from idea to impact.
About the Role
The Program Coordinator is instrumental in advancing The Engine Accelerator's mission. Our programming addresses the complex challenges of commercializing disruptive technologies, making Tough Tech entrepreneurship more accessible and accelerating solutions from lab to market. In pursuit of our mission, The Engine Accelerator executes various events and programming, such asBlueprint, Whiteboard, Tough Tech Talent Fair, Tough Tech Summit, and more. As a Program Coordinator, you will play a vital supporting role in realizing these goals, aiding in enhancing our programming, community, and operations.
Responsibilities
Assist in the planning and execution of The Engine Accelerator's array of programs to support Tough Tech teams.
Coordination and management of events sometimes including those scheduled during after-hours. This role requires a proactive approach to ensuring all event details are handled meticulously and an on-site presence to address any emergent needs or challenges.
Work closely with the team to help set and track program goals, KPIs, and anticipated outcomes.
Help identify and implement opportunities to bolster the accelerator's programs.
Support engagement efforts with Tough Tech startups to ensure they gain the most from the accelerator.
Aid in organizing events and activities that nurture the community among startups, mentors, and the broader Tough Tech arena.
Work alongside The Engine Accelerator's infrastructure team to facilitate startups' access to essential resources.
Contribute to achieving alignment across different teams within The Engine Accelerator.
Gather feedback from participants to refine and improve the accelerator's programs.
Qualifications
A Bachelor's degree.
Prior experience in event coordination or program support.
Understanding of project management basics and collaboration with diverse teams.
Effective communication skills and the ability to engage with various stakeholders.
Commitment to the mission, prioritizing team objectives.
Outcomes
Support the design and implementation of The Engine Accelerator's programs, leading to broader engagement of Tough Tech startups.
Aid in fostering a robust Tough Tech ecosystem by assisting in events and initiatives; this includes helping startups access vital resources efficiently.
Support feedback collection from participants, leading to ongoing enhancements of the accelerator's offerings.
Contribute to a harmonious workflow across all teams within The Engine Accelerator, emphasizing a shared commitment to the accelerator's objectives.
Apply
Please submit a resume and cover letter via the form on Lever answering this prompt: What aspects of the Program Coordinator role appeal to you? What drives you about The Engine Accelerator's mission?
The Engine deeply values diversity and is committed to creating an inclusive environment for all employees. We are an equal opportunity employer. We consider all qualified applicants equally for employment. We do not discriminate on the basis of race, color, national origin, ancestry, citizenship status, protected veteran status, religion, physical or mental disability, marital status, sex, sexual orientation, gender identity or expression, age, or any other basis protected by law, ordinance, or regulation.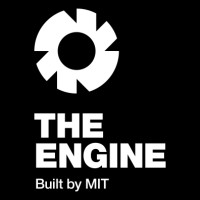 The Engine backs founders solving the world's biggest problems through the convergence of breakthrough science, engineering, and leadership.