Head of Marketing
The Engine Accelerator is looking for a strategic, collaboratively creative and execution-oriented individual to join our team as Head of Marketing. The ideal candidate is a self-starter who is comfortable in a fluid work environment, takes ownership of projects and work streams, and is able to synthesize complex technical topics, while communicating information clearly and concisely.
The Head of Marketing will work collaboratively with the broader team to tell the story of The Engine Accelerator and Tough Tech to Cambridge and beyond. This person will lead the implementation of the overall marketing & communications strategy. They will be responsible for creating and running the marketing programs required to attract early stage deep tech companies and founding teams to join the Accelerator community. They will also proactively manage the firm's communications including corporate narrative, messaging and media relations This role will also assist with executive presentations and oversee web online communities and social channels.
The Engine Accelerator team is an interdisciplinary set of professionals who work to strategically assist and accelerate the work of the broader Tough Tech ecosystem. We begin by creating a world-class physical home in Cambridge for Tough Tech which includes 155,000 square feet of the labs, shops and offices needed by teams to solve complex, multi-disciplinary technical problems. Then, through programming and community engagement we help members of the Tough Tech ecosystem accelerate their ideas into businesses.
This is a cross-functional role that reports directly to the President, with dotted lines built through collaboration to the leaders of each function. The Head of Marketing is responsible for attracting new members to the community and growing awareness of The Engine Accelerator brand. They will create strategies, execute tactics and measure results in support of both objectives. This is also an exciting opportunity to work with early Tough Tech founders to bring innovative ideas and scientific breakthroughs to life.
Your work will include the following, with potential for increasing scope as success is gained in core areas:
Roles & Responsibilities
Design campaigns across various channels to achieve top of funnel lead goals for new community members
Own and coordinated manage The Engine's communications strategy including firm narrative, messaging, presentations, media relations and more;
Coordinate thought leadership and personal profile building opportunities for the firm's leadership;
Lead the digital engagement and social media strategy of the firm and its programs;
Support portfolio companies in developing early and effective messaging and communications (i.e. developing initial messaging and positioning, announcing milestone moments such as financing);
Oversee and ensure accurate and consistent firm branding across all communications; 
Lead The Engine's content development initiatives including our Tough Tech Summit and ongoing events
Skills & Qualifications
10+ years of marketing experience with several years of specialization in communications, PR or storytelling.
Flexible in mindset and can thrive in an agile and iterative environment
Venture Capital, or technology startup experience is a plus
Can think strategically and creatively
Execution oriented and can manage multiple workflows
Able to influence and build trust at the executive level
Managed teams and agencies
About The Engine Accelerator
As a public benefit corporation, The Engine Accelerator supports Tough Tech teams who are working to solve the world's toughest challenges. We curate comprehensive startup programs, provide access to specialized infrastructure including labs, equipment, tools, and workspace and convene the ecosystem necessary to build transformative technologies from idea to impact.
The Engine deeply values diversity and is committed to creating an inclusive environment for all employees. We are an equal opportunity employer. We consider all qualified applicants equally for employment. We do not discriminate on the basis of race, color, national origin, ancestry, citizenship status, protected veteran status, religion, physical or mental disability, marital status, sex, sexual orientation, gender identity or expression, age, or any other basis protected by law, ordinance, or regulation.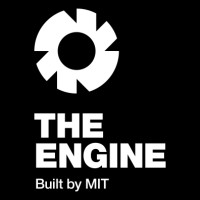 The Engine backs founders solving the world's biggest problems through the convergence of breakthrough science, engineering, and leadership.