Venture Capital Analyst
The Venture Capital Analyst is a member of the Tulane University Innovation Institute (TUII) team and serves in the Vitalize community pillar, reporting to the Assistant Vice President of Community and Industry Partnerships. TUII is designed to bridge the gap between university research and industry, catalyzing the conversion of Tulane's world-class research into technologies, products, and university spinouts with real-world impact as well as supports the broader community in innovation and entrepreneurship programming.
The Venture Capital Analyst will be integrally involved in all aspects of developing, creating, and managing the State Small Business Credit Initiative (SSBCI) Seed Fund Program for the Tulane Ventures team.
The Venture Capital Analyst will be provide support in all aspects of executing the seed fund's investment strategy. The Tulane Ventures Seed Fund will invest in seed stage innovation businesses across Louisiana. The focus is fostering a start-up ecosystem that creates new opportunities for under represented and women entrepreneurs to build and scale meaningful businesses in Louisiana. Job responsibilities may include, but are not limited to the following:
Analysis of market and technology trends
Research, identify, and source new deal flow
Preparation of due diligence on new investments opportunities including market research, competitive analysis, and financial modeling
Preparing presentations and investment memos
Supporting / preparing documentation for financial reporting and external audits
Consulting / supporting portfolio companies
Assist the investment team as needed
Required Knowledge, Skills, And Abilities
Strong knowledge and passion for technology and entrepreneurship
Solid writing and financial analysis background
Excellent interpersonal and networking skills with proven ability to develop and maintain effective business relationships
Analytical skill and ability to interpret data and provide relevant conclusions/recommendations
Excellent computer and organizational skills
Ability to work with limited supervision
Ability to articulate ideas in a group setting
Required Education And/or Experience
Minimum of a bachelor's degree in science, business, finance or related fields and 2+ years work experience in one or more of these sectors required.
Preferred Qualifications
Advanced Degree in Business, Law, Economics.
Startup Investment Fund experience
Prior SSBCI investments and programs, preferred
Experience/registered in investing, managing, mentoring and exits of early stage and startup businesses.
Knowledge in finance and fund accounting systems.
Knowledge and use of tax-credit and tax advantage programs relating to early-stage investment and State-sponsored or Federal small business and disadvantaged business incentives.
Technology, Bio-Tech, energy, and complex IP systems analysis, preferred
Knowledge of fund management platform (such as Carta/Angel List)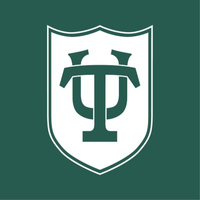 The Tulane University Innovation Institute (TUII) is committed to helping students, faculty, and community innovators develop their ideas, launch star...