Technical VC Analyst (Internship)
SuperSeed Ventures is an early-stage B2B tech investor, built and run by ex-founders with a mission to empower ambitious founders to create great software companies. We deliver on this by providing capital, as well as hands-on support to startups, helping them to accelerate and de-risk their journey to Series A and scale-up.
Your role at SuperSeed
We are growing the team and are looking for a talented and motivated individual to join us in delivering on our mission and helping to build the next generation of successful B2B SaaS businesses. More specifically, we are looking for someone from a Technical background (either industry exp. or academic) to diversify the skill set within the existing team, and to bring different perspectives and ideas to the group.
This is an entry-level position, but one in which you'll be exposed to all aspects of venture capital. Working closely with everyone in our small tight-knit team, your day to day will range from deal sourcing and founder interviewing, to market analysis and due diligence.
This is a really exciting opportunity for anyone from a technical background who is looking to get experience in venture capital.
Tasks
In your application, please answer the following questions:
1. What are the top 3 traits that you possess that would make you a great Venture Capitalist?
2. What is an example of a B2B SaaS business you have discovered that is suitable for VC investment, and why?
3. Please also share something interesting about yourself!
Requirements
Who you are
You have a background in Computer Science or Engineering (either industry experience or a degree within these or similar fields).
You are proficient in coding with Python.
You have a specific interest in AI and data, you have a curious mind and are always looking to learn, and you are proactive in the way you work.
Beyond that, other experiences and qualifications are great - please do point out relevant skills and knowledge to us!
We are a small team doing big things. This role is a 6-month position, but there is every possibility that the right candidate will be kept on longer-term in a permanent role. This is a great opportunity for someone who is motivated and ambitious as you'll have every opportunity to progress quickly at SuperSeed.
We're a great team with an interesting mix of skills and experiences, and we are really looking forward to welcoming another member to the team!
At SuperSeed we are committed to creating a diverse and inclusive workplace where everyone feels welcome and valued. We believe that diversity of thought and experience is essential to our success, and we are particularly interested in candidates who can bring a different perspective to our team, regardless of their race, ethnicity, gender, sexual orientation, gender identity, disability, or veteran status.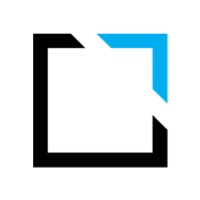 SuperSeed is an early-stage B2B technology fund. We back brilliant founders and help them from the earliest signs of product-market fit to 1M+ ARR, an...