Senior Partnerships Manager | MedTech
Plug and Play is a global innovation platform and venture capital firm. Our mission is to make innovation open to anyone, anywhere. Each year, hundreds of entrepreneurs join our vertical-specific accelerator programs to team up with our corporate members or receive a direct investment from Plug and Play. Plug and Play has over 40 locations across the world and our corporate members include The Alliance to End Plastic Waste, USAA, Visa, Nationwide, Aflac, Daimler, Ford, Nissan, BP, Johnson & Johnson, Roche, Pfizer, Walmart, Coca Cola, Adidas, and over 500 more. Plug and Play's corporate members utilize Plug and Play to identify the best startups to meet their challenges. Plug and Play's proven investment track record includes Honey, Guardant Health, ApplyBoard, BigID, Kustomer, Rappi, Flutterwave, Hippo, PayPal, Lending Club, Dropbox, and many more.
OUR APPROACH:
As the most active early-stage investor in the world, we have a vast network of entrepreneurs, startups, venture capitalists and industry stakeholders. This puts us in the perfect position to identify innovation trends and relevant startup solutions to develop new business opportunities for the world's largest corporations and the most ambitious startups.
ABOUT THE ROLE AND RESPONSIBILITIES:
We are looking for a Senior Manager to join as a founding member of our UK health team. You will be responsible for growing our health platform and ensuring that existing partners are provided the highest quality of support. This is a client facing role where you will be engaging senior stakeholders in corporations, governments, academia and venture capital. You will be driving business development with large pharma, health and hospital groups and will be expected to be an innovation thought leader. This is a highly networked role where you will be expected to build strong relationships across the healthcare ecosystem. 
The role will be based in the West Midlands area, with travel to other areas of the UK required to work onsite with our corporate partners. There is location flexibility for the right candidates. 
HOW YOU'LL MAKE A DIFFERENCE:
Lead the growth of our UK Health platform through building relationships, managing a pipeline of corporate prospects and ultimately executing tailored partnerships
Manage new and existing health corporate accounts and be responsible for the overall success of partnerships and acceleration programs. 
Be the main point of contact for the client and coordinate the activities with the local/regional and international Plug and Play stakeholders 
Ensure a smooth completion of the deliverables agreed upon with the client
Build connections with health leaders around the world and promote Plug and Play
Support more junior members of staff in the sales process and with senior stakeholder engagement
Build our ecosystem and reputation through hosting/attending events, round tables and other elements of thought leadership
Contribute to Plug and Play investment efforts by working closely with our ventures team
REQUIRED EXPERIENCE:
Bachelor's degree in Medicine, Bioscience with Business experience
5 -10 years experience in consulting, industry initiatives or relevant startups
Experience in enterprise sales & software tech with proven ability to exceed quotas
Detail-oriented, highly organized, and comfortable working in a fast-paced environment
Excellent stakeholder management and communication skills. Experience managing large accounts and ensuring partner happiness. 
Self-motivated with the ability to work with minimal supervision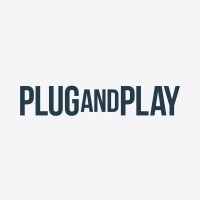 The ultimate innovation platform: we connect the world's best startups to industry-leading corporations. ✨