Director | Phoenix
Plug and Play is a global innovation platform and venture capital firm. Our mission is to make innovation open to anyone, anywhere. Each year, hundreds of entrepreneurs join our vertical-specific accelerator programs to team up with our corporate members or receive a direct investment from Plug and Play. Plug and Play has over 40 locations across the world and our corporate members include: The Alliance to End Plastic Waste, USAA, Visa, Nationwide, Aflac, Daimler, Ford, Nissan, BP, Johnson & Johnson, Roche, Pfizer, Walmart, Coca Cola, Adidas, and over 500 more. Plug and Play's corporate members utilize Plug and Play to identify the best startups to meet their challenges. Plug and Play's proven investment track record includes Honey, Guardant Health, ApplyBoard, BigID, Kustomer, Rappi, Flutterwave, Hippo, PayPal, Lending Club, Dropbox, and many more.
WHO WE'RE LOOKING FOR: 
We're a diverse team with backgrounds in technology and entrepreneurship and we're growing rapidly to deliver on our mission. We're actively seeking a Director to lead our newest accelerator in Arizona. The Director oversees execution & support of all activities relating to the accelerator's focus areas which will comprise a variety of industries (incl. Advanced Manufacturing, Sustainability, Healthcare, and more). The Director works closely with the Founding Partner, Arizona Commerce Authority, on defining the programming to benefit local startups, corporations, investors, universities, and the community at large. Activities include: deal review sessions, startup investments, corporate partnership management, mentor sessions, EXPOs, Selection Days, office hours, etc. This role provides a unique opportunity to collaborate with entrepreneurs and top executives at major corporations, while also managing the execution of a program designed to provide business development and investment opportunities to later-stage companies.
HOW YOU WILL MAKE A DIFFERENCE: 
Operationally oversee and maintain accountability of program
Ecosystem outreach, including building relationships with media, incubators and accelerators, investors, universities, and other strategic partners
Administration, finance, and regulatory compliance of Plug and Play activities in Arizona
Accelerator management, including management of co-working environment
Execution of startup sessions, deal flows, and program activities
Marketing and communications, including planning of program marketing, outreach, and partner and startup recruitment campaigns
Mentor management, including outreach and communication with accelerator mentors and advisors
Community management, including planning and execution of events and activities for all stakeholders affiliated with the accelerator
 Objectives
Focus on building a strong ecosystem to support the program working with the Arizona Commerce Authority and its stakeholders
Work closely with the team to analyze and build best practices and develop accountability
Identify opportunities for growth in Arizona, including new programs, partnerships and initiatives.
Stay up-to-date on industry trends and their relevance to Arizona
Represent Arizona and its innovation ecosystem at major conferences in the US as well as abroad
Ensure that all stakeholders perceive value from the accelerator
Build a strong program that helps entrepreneurs improve their product and tap into Plug and Play's global network
Metrics
Budget and schedule adherence
Recruitment of ecosystem players (investors, universities and corporations) to participate in the accelerator programs
One Event / meetup per month (regardless of whether the program is in session)
Two Selection Days per year, preceding each batch
Two EXPOs per year, concluding each batch
Focus Week - executing a week of concentrated activities for out-of-town guests (programming includes but is not limited to: mentor sessions, office hours, VC networking functions) 
Maintain a local network of 50+ high quality mentor relationships
REQUIRED EXPERIENCE:
Postgraduate degree in Business Management or related field (preferred)
5-10 years' experience in industry initiatives, startup or investing environment
Strong leadership and project management capabilities
Experience managing events and coordinating stakeholders
Professional written and verbal communication skills
Exceptional quantitative and analytical skills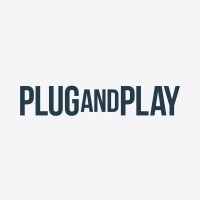 The ultimate innovation platform: we connect the world's best startups to industry-leading corporations. ✨