Program Intern
Plug and Play is a global innovation platform and venture capital firm. Our mission is to make innovation open to anyone, anywhere. Each year, hundreds of entrepreneurs join our vertical-specific accelerator programs to team up with our corporate members or receive a direct investment from Plug and Play.
Plug and Play has over 52 locations across the world and our corporate members include The Alliance to End Plastic Waste, Visa, Nationwide, Mercedes-Benz, Ford, Nissan, BP, Johnson & Johnson, Roche, Pfizer, Walmart, Coca-Cola, Adidas, and over 500 more.
Plug and Play's proven investment track record includes 30 unicorns including Honey, Guardant Health, ApplyBoard, BigID, Kustomer, Rappi, Flutterwave, Hippo, PayPal, Lending Club, Dropbox, and many more.
Plug and Play UK:
Plug and Play UK is home to our Mobility Platform with partners including Jaguar Land Rover, Zenzic, the University of Warwick, Novelis and more. We are a young, dynamic, international team of all-rounders who work closely together on all projects. Our team values are respect, excellence with integrity, openness & honesty, curiosity & entrepreneurialism and we strive to create an inclusive environment whilst valuing the diversity of thought.
WHO WE ARE LOOKING FOR:
We're actively seeking for an open-minded, detail-oriented, hands-on, DIY, positive spirit who has a passion for startups and the tech world, organising and coordinating events, communicating and building the ecosystem, and supporting our team in various tasks, from the open innovation platform through investments and finding the brightest startups for our partners.
HOW YOU WILL MAKE A DIFFERENCE:
Community Facing
Build and maintain an ecosystem of relevant stakeholders around innovation, venture capital and startups (incl. clusters, government representatives, universities, mentors, keynote speakers, etc.)
Lead and support event planning and execution for selected onsite and virtual events and workshops. This includes for example the setup of a virtual event platform, coordination of external stakeholders, eg. technical event support, catering, print agencies, speakers
Prepare marketing documents for major startup and corporate events such as flyers, brochures, web presence, slide decks, design templates, newsletters
Corporate facing
Coordinate the Plug and Play open-innovation-based startup evaluation, dealflow, and pilot management process together with our corporate partners
Identify great startups meeting corporate tech and business needs
Support innovation activities with clients and engagement with startups for example pitch events, dealflow sessions, meetups, etc...
Funneling all individual interests of our corporate partners into the outline of the program and timeline (e.g. Workshops, Dealflow Sessions, Innovation Days, Demo Days etc.).
Introducing startups to our corporate partners and helping our corporate partners engage with startups when there is a potential match or opportunity.
Sourcing startups
Research and analyze the market and industry trends to identify the best early-stage companies and founding teams, their business models and competitive advantages
Attend calls or meetings with relevant companies
Create meaningful and positive relationships with the startups and scale-ups
Assist the senior team in evaluating startups from various sources
Do you identify with all or some of these statements?
You are finishing your bachelor's degree or master's degree and can sign a university agreement
You have full-time availability for six months and can start asap
You understand the startup ecosystem
You thrive in the challenging environment, love to solve problems and appreciate learning a business from multiple perspectives
You know how to put together and present a well-structured presentation
You have a strong passion and understanding of professional social media and newsletter marketing
Ability to communicate in different styles and formats such as long-form texts and social media posts
Excellent communication skills in English
Ability to prioritize tasks
Highly motivated work style, structured, careful, trustworthy, and taking on an independent approach to work
Organizational talent with analytical capabilities and quick learning ability and excitement about event preparation and execution
Strong people skills, client-facing and service orientated with a positive mindset and supportive attitude
A strong passion for building networks and community and communicating our strong presence in the UK market
In addition, you have a high degree of initiative, resilience and a sense of responsibility and your absolute reliability, discretion and loyalty distinguish you
WHAT WE OFFER:
Be part of Plug and Play - the biggest and fastest growing startup innovation platform globally with +52 locations worldwide such as Silicon Valley, Paris, Amsterdam, Munich, Singapore and Beijing
You'll be able to be a part of and shape an entrepreneurial community by taking on ownership and responsibility
You'll be a part of a rapidly growing office and will get the chance to create a real impact on the business
Work closely with our entire team and gain insights in all our operations at the forefront of innovation
Work in a vibrant and unique working environment
Join various ecosystem events and build your network of startups, investors and corporations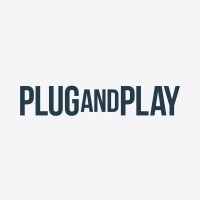 The ultimate innovation platform: we connect the world's best startups to industry-leading corporations. ✨