Talent Sourcer
Our mission is to empower ambitious founders to create great software companies. We do this by providing capital and hands-on support that helps accelerate startups from Seed to Series A.
We are super focused on sales and customers, because we see real customer traction as the best possible foundation for creating a long-term sustainable business. Through our model of capital plus support we can help increase the chance of success by accelerating you towards your next valuation milestone. This helps de-risking your journey to Series A and scale-up.
About the team
This is a newly created position within an emerging Talent function at SuperSeed, reporting directly into the Head of Talent, you will be working alongside our wider team at SuperSeed, as well as our portfolio companies in supporting them with the hiring of their teams.
This is a really exciting opportunity for someone to develop their career quickly, whilst working with some of the most exciting B2B SaaS startups in Europe within the unique environment of a Venture Capital firm.
Tasks
Your role at SuperSeed
Build talent pipelines for current and future hiring needs. (This could be across engineering, sales and product).
Proactively attracting and sourcing the market's best talent, whilst delivering an exceptional candidate experience.
Use creative sourcing techniques, as well as available resources like LinkedIn Recruiter to engage passive talent.
Work closely with the Head of Talent, founders and hiring teams to understand hiring needs and role requirements.
Requirements
Who you are and what experience you bring
Ideally at least 6 months experience within a similar role, either in-house or agency.
Experience in market mapping would be highly beneficial.
Demonstrable ability to work in a fast paced and dynamic environment, with excellent organisational skills.
You possess natural curiosity and inquisitiveness, enabling you to fully understand the needs of each Portfolio company.
Effective multitasking and time management skills to juggle multiple searches at once.
Excellent communication skills that in-turn creates an engaging and exceptional candidate experience.
You are happy to come to the office (Central London) at least 4 days per week. (Mondays are our mandatory office days as the whole team gets together for our weekly start-up review).
We're a great team with an interesting mix of skills and experiences, and we are really looking forward to welcoming another member to the team!
At SuperSeed we are committed to creating a diverse and inclusive workplace where everyone feels welcome and valued. We believe that diversity of thought and experience is essential to our success, and we are particularly interested in candidates who can bring a different perspective to our team, regardless of their race, ethnicity, gender, sexual orientation, gender identity, disability, or veteran status.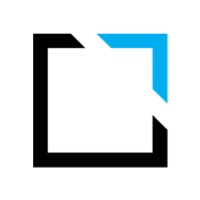 SuperSeed is an early-stage B2B technology fund. We back brilliant founders and help them from the earliest signs of product-market fit to 1M+ ARR, an...