Partner Success Associate
Plug and Play is a global innovation platform and venture capital firm. Our mission is to make innovation open to anyone, anywhere. Each year, hundreds of entrepreneurs join our vertical-specific accelerator programs to team up with our corporate members or receive a direct investment from Plug and Play. Plug and Play has over 50 locations across the world and our corporate members include: Mercedes Benz, Bosch, Shell, Walmart, Airbus and over 500 more. Plug and Play's corporate members utilize Plug and Play to identify the best startups to meet their challenges. Plug and Play's proven investment track record includes Honey, Guardant Health, ApplyBoard, BigID, Kustomer, Rappi, Flutterwave, Hippo, PayPal, Lending Club, Dropbox, and many more.
WHO WE'RE LOOKING FOR: 
We're an exceptional team with backgrounds in technology and entrepreneurship and
we're growing rapidly to deliver on our mission. We're actively seeking a Partner Success Associate to continuously deliver value to our partners under our Financial Services and Health vertical in APAC. An ideal candidate is highly strategic, ambitious, detail oriented, and able to effectively influence both within the organization and with our external partners.
HOW YOU'LL MAKE A DIFFERENCE:
Support the head of partner success to build trusted relationships with key stakeholders within our partner organizations and support adoption, renewals, and new revenue opportunities. Eventually, take over some of those engagements to manage, nurture and grow such projects.
Devise engagement plans that consider partner business goals, internal organization structures, and map products and services to achieve these goals.
Drive escalation of client issues, coordinate key resources in the escalation process, and assist with client issues through resolution.
Host events, track corporate participation with high attention to detail and design new ways to increase corporate engagement.
Schedule and facilitate bi-weekly calls and participate in planning corporate facing events.
REQUIRED EXPERIENCE: 
Bachelor's degree in business, marketing, communications, or related field
2+ years of work experience in a corporate client-facing role
Detail oriented, highly organized, and comfortable working in a fast-paced environment
Strong process and analytical skills to identify inefficiencies and create improvements
Excellent communication skills and proficiency in public speaking
Self-motivated with the ability to work with minimal supervision
Corporate innovation, design strategy, or account management background is a big plus
* All applications must be submitted in English
** Plug and Play's global attendance policy: 3 days at the office, 2 days at home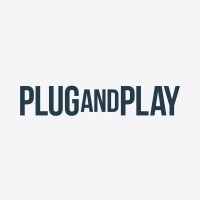 The ultimate innovation platform: we connect the world's best startups to industry-leading corporations. ✨