Program Intern
Plug and Play Tech Center is the largest global technology startup Innovation Platform and Silicon Valley's most active investor with 250 investments per year. With 20 industry-specific programs run annually over 40 locations, in 2019 we accelerated 1,450 startups and helped 500+ multinational innovations such as Microsoft, Daimler, Galeries Lafayette, Shell, Deutsche Bank and many more to meet their strategic and innovation goals and objectives. We are the largest open innovation platform in the world and our core business is to help corporations innovate. 
Who we're looking for:
We're a diverse team with backgrounds in technology and entrepreneurship and we're growing rapidly to deliver on our mission. We're actively seeking a Program Intern for our activities in the Netherlands who is motivated, a strong team player, passionate about innovation and technology, pro-active with an entrepreneurial spirit and available to start immediately.
Duties and Responsibilities:
As we live the startup spirit ourselves, no one in the team is exclusively limited to their main tasks. Rather, we are a dynamic team of all-rounders who work closely together in all projects. We offer you the opportunity to grow quickly professionally and take care of your professional development. Your main role will be supporting our team with the following tasks:
Program facing
Operational support to manage a startup accelerator program.
Coordinate and support with organising workshops, mentoring and events (in person & online).
Support innovation activities with clients and engagement with startups for example: mentor sessions, pitch events, dealflow sessions, meetups, etc... 
Coordinating internal and external communications, both for program related matters and promotion of the program.
Developing and writing content pieces (blog, social media, templates etc)
Sourcing startups & outreach
Research and analyze the market and industry trends to identify the best early-stage companies and founding teams, their business models and competitive advantages.
Preparation and coordination of open call for applications
Attend calls or meetings with relevant companies
Create meaningful and positive relationships with the startups and scale-ups. 
Assist the senior team in evaluating startups from various sources
Community Facing 
Build and maintain an ecosystem of relevant stakeholders around innovation, venture capital and startups (incl. clusters, government representatives, universities, mentors, keynote speakers, etc.)
Requirements:
Passionate about technology and innovation
Project management and startup experience is a plus
Strong communication, writing skills and an innate curiosity 
Highly organized, shown to meet tight deadlines along with consistent accuracy and attention to detail
Fluent in English; other European language is a plus
Highly motivated work style, strong people skills, positive mindset, and proactive attitude, ability to work in an international environment and past international experience is a plus. 
Strong desire to learn continually and grow professionally, driven to master the products they're supporting/offering
*All applications must be submitted in English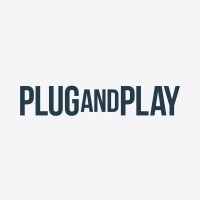 The ultimate innovation platform: we connect the world's best startups to industry-leading corporations. ✨