Partner Success Manager
If you want to work for a rapidly growing company that values the work you do, then we want to meet you.
WHO WE ARE:
Plug and Play Tech Center is the largest global technology startup accelerator. With 20+ industry specific programs being run annually, we match-make startups with corporate leaders.
Plug and Play has over 50 locations across the world and our corporate members include: The Alliance to End Plastic Waste, USAA, Visa, Nationwide, Aflac, Daimler, Ford, Nissan, BP, Johnson & Johnson, Roche, Pfizer, Walmart, Coca Cola, Adidas, and over 500 more.
Plug and Play's corporate members utilize Plug and Play to identify the best startups to meet their challenges. Plug and Play's proven investment track record includes Honey, Guardant Health, ApplyBoard, BigID, Kustomer, Rappi, Flutterwave, Hippo, PayPal, Lending Club, Dropbox, and many more.
WHO WE'RE LOOKING FOR:
We're an exceptional team with backgrounds in technology and entrepreneurship and we're growing rapidly to deliver on our mission. We're actively seeking a Partner Success Manager to continuously deliver value to our partners in our different verticals with a specific focus on video games, gamification, digital assets, web3 or any related area. An ideal candidate is highly strategic, ambitious, detail oriented, and able to effectively influence both within the organization and with our external partners. 
HOW YOU WILL MAKE A DIFFERENCE:
Define and implement successfully our partner success strategy and process that is unique and differentiated in the marketplace, building on past Plug and Play learnings and best practices
Identify opportunities to evolve the experience across the partner lifecycle
Provide a great client experience all throughout the client innovation journey with Plug and Play (Partner on-boarding, clear contact points, usage of our tools like for example Playbook, understanding by our clients of all possibilities we offer to them, interacting with start-ups, pilot development, together with client develop yearly plans for each key account, etc…)
Manage the relationship with startups and entrepreneurs part of our programs, always looking for ways of adding value to them and making them progress.
Lead and motivate a team of several members, develop your team through motivation, counselling and product knowledge education.
Define metrics that measure our delivery of value to partners (Number of pilots, pilot implementation ratio, NPS, retention/renewal rate, etc...), drive performance in those metrics building out dashboards that communicate them to the team.
Support on renewing and upselling the partnership with the corporate partners.
Support partners in investment processes if relevant to them.
Support on commercial activities such as lead generation, trade shows assistance, events organization, proposal preparation,..
REQUIRED EXPERIENCE:
Bachelor's degree in business or STEM (Science, Technology, Engineering or Maths).
Masters Degree or Phd is a plus.
5+ years of experience working in customer success, consulting or accelerator/incubator projects, preferably in an innovation context or within a professional services company, with a deep knowledge of best practices in the space and a proven track record of client success & high level of client satisfaction. 
Experience at least a couple of years in managing teams.
Wide knowledge of the video games, gamification, digital assets and/or web3 space
Experience in technology implementation, pilot project management and/or change management will be a big plus. 
Strategic thinking to understand how the start-ups have the best technology/competitive advantage to suit the needs of our corporate clients, experience having developed client/account management plans but also detail oriented and very hands-on, highly organised, and comfortable working in a fast-paced environment.
Ideally familiar with innovation processes (scouting, pilots, etc.).
Highly motivated and committed, entrepreneurial character, strong self-drive and able to work with limited supervision. Results oriented.
Positive and open mindset, energetic. Good listener, analytical character, Strong willingness to learn and improve. Motivating leader and good team player.
Strong verbal and written communication skills. 
Knowledge about the investment process and the venture capital ecosystem is a plus.
Language requirements: fluent in Spanish and English.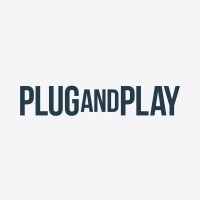 The ultimate innovation platform: we connect the world's best startups to industry-leading corporations. ✨