Junior Business Development | Korea
Plug and Play is a global innovation platform and venture capital firm. Our mission is to make innovation open to anyone, anywhere. Hundreds of entrepreneurs join our vertical-specific accelerator programs each year to team up with our corporate members or receive a direct investment from Plug and Play. Plug and Play has over 45 locations across the world, and our corporate members include The Alliance to End Plastic Waste, USAA, Visa, Nationwide, Aflac, Daimler, Ford, Nissan, BP, Johnson & Johnson, Roche, Pfizer, Walmart, Coca Cola, Adidas, and over 500 more. Plug and Play's corporate members utilize Plug and Play to identify the best startups to meet their challenges. Plug and Play's proven investment track record includes Honey, Guardant Health, ApplyBoard, BigID, Kustomer, Rappi, Flutterwave, Hippo, PayPal, Lending Club, Dropbox, and many more.
At Plug and Play Korea, we work with corporate partners and governments with a mission to connect the domestic startup ecosystem with our global hubs and networks. We are in the process of expanding our partnerships across the public and private sectors to provide the best platform for our portfolio startups worldwide.
WHO WE'RE LOOKING FOR?
We are a diverse team with backgrounds in technology and entrepreneurship, and we are growing rapidly to deliver on our mission. We are actively seeking for a Junior Corporate Partnerships Manager, who can help us scale our business in Korea. The Junior Corporate Partnerships Manager will develop a new corporate and government sales pipeline for the Korea office and will maintain and expand the existing relationships in Korea. This role will require 1-4 years of experience in tech sales, B2B sales, or government RFP processes.
HOW YOU WILL MAKE A DIFFERENCE?
New Business Development:
Identify growth opportunities, forge, and develop relationships to enable continued rapid growth of Plug and Play Korea
Manage and track a growth pipeline with large corporations and government (or affiliated agencies)
Research on upcoming government RFPs for brand exposure
Contract Negotiation/Closing:
Work in conjunction with the management teams to close corporate membership contracts
Produce, organize, and maintain internal and external sales and marketing materials like presentation decks, case studies, competitive intelligence, and contact lists
Produce RFP proposals/presentation decks and represent Plug and Play Korea by participating in the bidding process
Client Retention:
Provide event production and logistical support for demo days, mentor sessions and other events
Work with operational staff and other internal colleagues to meet customer needs
Collaborate with corporate executives in deal flow sessions several times per month to ensure all corporations are engaged with the startups according to their business needs
Arrange and participate in internal and external client debriefs
Relationship Management and Research:
Conduct research to identify new markets and industry sectors, conducting in-depth business analysis to identify new competitive opportunities
Required Experience
Bachelor's Degree - Major in Business is a plus
1 - 4 years of experience selling technology products and/or services to corporations or government agencies - experience in B2B sales is a plus and must understand the sales culture in Korea
Proven track record of effectively negotiating business agreements and developing business relationships that impact company performance
Comfortable compiling customized proposals and presentation decks
Comfortable with Excel, HWP, Google Docs, Salesforce CRM, Sales Navigator, and other technology solutions for driving sales
Strong internal and external communicator with strong interpersonal skills
A passion for entrepreneurship is a must, and experience within the Korean startup ecosystem or direct startup experience is a plus
Can-do attitude, strategic thinker, and the ability to flourish with minimal guidance.
Self-motivated goal setter that can go above and beyond to reach quotas in bringing corporate and government leads in and ultimately closing partnerships and support on relationship management
Native proficiency in Korean is a must
Must be eligible to work in Korea - visa sponsor not available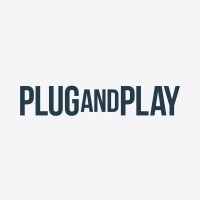 The ultimate innovation platform: we connect the world's best startups to industry-leading corporations. ✨