Marketing Coordinator
500 Global is a venture capital firm with $2.7B in assets under management that invests in founders building fast-growing technology companies. We focus on markets where technology, innovation, and capital can unlock long-term value and drive economic growth. We work closely with key stakeholders and advise governments and corporations on how best to support entrepreneurial ecosystems so startups can thrive. 500 Global has backed over 5,000 founders representing more than 2,700 companies operating in 81 countries. We have invested in 49 companies valued at over $1 billion and 150+ companies valued at over $100 million (including private, public, and exited companies). Our 180+ team members are located in 27 countries and bring experience as entrepreneurs, investors, and operators from some of the world's leading technology companies.
What You Will Do:
We're looking for a Marketing Coordinator to support our global programs and events. You will be responsible for building and launching marketing campaigns by utilizing your lead generation, event marketing, social media and email marketing skills, to attract quality startups. You will get to flex your creative muscle to drive brand awareness for our programs and events through which we help founders realize their visions by providing resources, mentorship, investments and more! Your contribution matters as you will be doing your part to support visionary founders who want to change the world, and who may be the next Canva.
You will report directly to Global Campaigns Lead and work closely with a globally distributed team from more than 27 countries. Our team members have experience as entrepreneurs, investors, and operators. At 500 Global, we have a founders-first mentality and are committed to founders' success and we expect to work with someone who shares our passion and commitment.
Core responsibilities include:
Working closely with Global Campaigns Lead to manage, execute and optimize marketing campaigns, including but not limited to program launches, lead generation, and marketing events.
Developing messaging and positioning for our programs and helping uncover and tell the stories of the founders who take part in our programs.
Developing impactful social media marketing and email marketing campaigns through excellent storytelling to drive brand awareness and conversion.
Managing the implementation, tracking and measurement of digital marketing campaigns, on time and within budget by collaborating with external agencies. These campaigns will include Google Ads and PPC strategies, social media and retargeting.
Overseeing event marketing for multiple events such as driving RSVPs and attendance
Drafting and editing program pages built on WordPress.
Ad hoc copywriting and copyediting.
Your Profile:
You are genuinely curious: You really want to understand our founders, our products and the VC landscape of similar products. And you never stop asking questions in order to understand better.
You have a Growth Mindset: You thrive on challenges, embrace mistakes, learn from them, share them, and then try again.
You are a creative problem solver: You are highly adaptable and you can deal with ambiguity associated with working in a fast-paced and always-changing startup environment.
You have excellent communication skills: You know how to actively listen. You can structure and pass your thoughts in a clear, concise and thoughtful way.
You have great collaboration skills: You are a team player and you enjoy building relationships with your teammates and understanding their goals and needs.
You are a fast learner: You are able to pick up on what needs to be done, think fast on your feet, and deliver quick resolutions.
You are great at time and project management: You are able to work independently and manage multiple projects simultaneously, whilst achieving deadlines.
Qualifications
2+ years in product marketing, marketing campaigns or a related role
A self-motivated, results-driven B2C/B2B marketer
Strong written and verbal communication skills in English
Creative problem solver with a hands-on attitude
Exceptional eye for detail
Experience working with various channel tools such as HubSpot, Google Analytics, WordPress
Experience using design tools such as Adobe Creative Suite and Canva
Strong writing and proofreading skills
Someone who is analytical, data-driven but also a creative thinker with a proven track record in creating engaging campaigns
Can-do attitude and comfortable working in a start-up, entrepreneurial culture
A willingness to roll up your sleeves and get scrappy
Authorization to work in the Employing Country
Apply
Your application has been successfully submitted.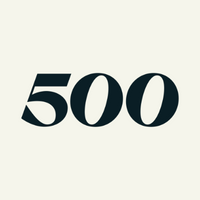 500 Global is a venture capital firm with more than $2.7 billion¹ in assets under management that invests early in founders building fast-growing tech...