Senior Principal, Talent
Human Capital is a venture firm dedicated to empowering builders of technology. We invest in and build teams alongside founders driven to create meaningful, long-term impact, including Brex, Commure, and Snowflake. With more than $1.6B in capital committed, our stage-agnostic portfolio includes many companies we invested in before they became unicorns.
Now we're looking for a Senior Principal of Talent to help write our next chapter.
If you're inherently drawn to the startup world, intrigued by venture, and a builder at heart—we'd love to talk.
THE ROLE
We have a unique vantage point at Human Capital - working with founders, investors, and engineers alike. You'll work with our portfolio companies on everything from designing their talent roadmaps, to acting as a talent therapist–diagnosing why candidates drop off at a certain stages in the process; and even wading into the dark depths of modeling capacity planning.
This role is for those who rebuke monotony and crave the unknown, in order to build relationships and companies from the ground up. 
YOUR RESPONSIBILITIES
Embed yourself with each engagement, becoming an expert in the company
Design and implement strategy and processes that respond to each companies' unique talent needs
Partner with our Operating Partners, who coach founders on their talent philosophy and systems
Lead a group of Principals in talent, providing guidance, coaching, and strategy around their engagements
Assist in the resourcing and operations of engagements across all stages of funding, but primarily early stages 
Identify inefficiencies and propose solutions across our talent operating rhythm
YOUR PAST
We expect you to have done *some* of these things, but it's not required that you've done all of them.
8+ years of experience working on talent teams
3+ years of experience leading talent teams
Extensive experience in the tech and/or Silicon Valley ecosystem
Experience partnering closely with founders and heads of talent to build recruiting functions from 0 to 1, and from 1-10 
You've built systems and processes that last
You've worked in a startup environments, and led teams through rapid growth
YOUR MINDSET
You love getting in the weeds: Scheduling interviews, hiring coordinators, building templates; no job is too small because you know it's all important
You think long term: You like to move fast, but you also put care and attention into building things that you know will last
You're a mentor at heart: You enjoy coaching and guiding leaders through tough decisions, and are excited to not only advise but truly coach founders and heads of talent at our portfolio companies
You love tech: You're genuinely passionate and interested in what our portfolio companies are building, and have the technical exposure to really understand what makes a tech startup unique and impressive
Apply
Your application has been successfully submitted.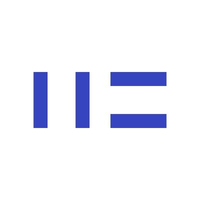 A venture firm for builders. We believe ambitious builders turn great ideas into great companies. We invest in founders, teams, and startups that shar...