People Operations Principal
Human Capital is a venture firm dedicated to empowering builders of technology. We invest in and build teams alongside founders driven to create meaningful, long-term impact, including Brex, Commure, and Snowflake. With more than $1.6B in capital committed, our stage-agnostic portfolio includes many companies we invested in before they became unicorns.
Now we're looking for a People Operations Principal to help write our next chapter.
THE ROLE
As the People Operations Principal, you'll be a key part of supporting Human Capital's most precious resource--its employees. You'll be a key partner to the Head of People, and you'll leverage your experience and creativity to build the people systems, programs and processes that enable our people to do their best work. You'll work cross-functionally with an excellent team across Finance, Legal, and other departments to ensure that our policies are appropriate and responsive, on everything from immigration matters to new developments in employment law. We know that continued investment in our core people operations practices will allow us to move quickly as a business, and serve as a model for our incredible portfolio companies–and this role is at the center of it all.
YOUR RESPONSIBILITIES
Primary point of contact for all employee questions and management of People Ops email inbox.
Support the full employment lifecycle of our employees from on-boarding through off-boarding to make their experience seamless.
Optimize and maintain all people technology systems and tools for HRIS, onboarding, performance management, training and compliance, employee records and employee engagement. Identify opportunities to increase efficiency, automation and data flow.
Partner closely with stakeholders across the org to assess existing People programs, processes, workflows; and where needed design and implement new programs to enhance the Human Capital employee experience and keep us compliant, as well as fairly and efficiently run.
Work alongside our Head of People to support our total rewards strategy and guide implementation/evolution of compensation and benefits practices as we grow.
Help conceive and implement Inclusion & Diversity initiatives that make HC an inclusive and better place for everybody to work.
Hybrid work arrangement with in-office, in-person time for at least 2 days a week.
YOUR PAST
We expect you to have done some of these things, but it's not required that you've done all of them
Seasoned professional with 3+ years of experience with proven success in HR Operations and/or Generalist work.
You have strong HR functional expertise; and have working knowledge in areas such as employment law, HR Tech and a range of people programs.
Experience working with high performing teams.
Tech forward and familiarity with Rippling and Culture Amp.
YOUR MINDSET
Are passionate about people and believe belonging and inclusivity are core to a workforce.
You're methodical: You take pride in being able to systematically think through all the implications of a decision, and you can think through how each decision affects all stakeholders.
You build strong relationships: You're a people person and enjoy interacting with diverse groups of people! 
You have a growth mindset and function from a solution-focused, optimistic point of view and can influence others to do the same.
Apply
Your application has been successfully submitted.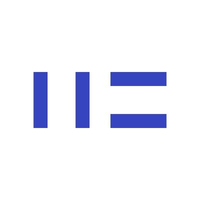 A venture firm for builders. We believe ambitious builders turn great ideas into great companies. We invest in founders, teams, and startups that shar...