Partner 4, EBC Coordinator, Menlo Park
Founded in Silicon Valley in 2009 by Marc Andreessen and Ben Horowitz, Andreessen Horowitz (known as "a16z") is a venture capital firm that backs bold entrepreneurs building the future through technology. We are stage agnostic: We invest in seed to venture to late-stage technology companies, across bio + healthcare, consumer, crypto, enterprise, fintech, games, and companies building toward American dynamism. a16z has $35B in assets under management across multiple funds.
We've established a team that is defined by respect for the entrepreneur and the company-building process; we know what it's like to be in the founder's shoes. We've invested in companies like Affirm, Airbnb, Coinbase, Databricks, Devoted Health, EQRx, Figma, GitHub, Instacart, OpenSea, Roblox, Stripe, and Substack. Our team is at the forefront of new technology, helping founders and their companies impact and change the world.
The Role
The Go-To-Market Network team has built the deepest c-level executive network in the world for our portfolio companies to work with and learn from. This team of proven sales, marketing and consulting professionals has developed an environment to enable and support marketing, sales, services, and customer success teams our portfolio's path to revenue. Their expertise extends into marketing, product management and business development, to help to promote the right partnerships for improved requirements gathering, product roadmaps and proof-of-concepts, as well as go-to-market relationships to accelerate time-to-market.
Coordination: Serve as a main point of contact and manage all logistics (including locations, schedules and notifications) for in-person and virtual briefings with portfolio companies, the network, and a16z partners.
Manage all catering and onsite logistics for briefings.
Support for workshops, dinners, roundtables and conferences where needed.
Update internal systems to reflect briefing agendas and attendees.
Maintain network and portfolio company contacts in the systems (Salesforce) from briefings.
Collaborate with Facilities/IT to ensure the EBC Center is in a constant state of readiness for all events.
This role requires an in-office (Menlo Park) presence up to 5 days a week.
Travel may be required based on meetings/briefings at conferences and to fill in where needed.
To join our team, you should be excited to:
Provide a white glove experience to our portfolio companies and our GTM network with every interaction.
Work with world class entrepreneurs and corporate executives.
Reflecting the core values and qualities of a16z, you will be the first and last in-person interaction our network has with the firm.
Minimum Qualifications
Bachelor's degree or equivalent experience.
2-4 years of reception, coordination, office management or events experience.
1-2 years of project management experience.
You work well independently as well as with a team.
Superb organization skills and high attention to detail.
Bias to action, you see a problem and want to fix it, you see a process not working, you want to work to make it work better.
Ability to anticipate change and react quickly, with a solution.
Excellent verbal and written communication skills.
You excel in high pressure situations, and are able to maintain calm and positive.
Proficiency in using GSuite, Zoom, and Salesforce.
The anticipated salary range for this role is between $100,000-$117,000, actual starting pay may vary based on a range of factors which can include experience, skills, and scope.
This role is eligible to participate in the a16z carry program and various discretionary bonus programs as well as benefit and perquisite plans including health, dental, vision, disability, life insurance, 401K plan, vacation, and sick leave.
a16z culture 
We do only first class business and only in a first class way
We take a long view of relationships, because we are in the relationship business 
We believe in the future and bet the firm that way
We are all different, we recognize that, and we win
We celebrate the good times
We do it for the team
We play to win
At a16z we are always looking to hire the absolute best talent and recognize that diversity in our experiences and backgrounds is what makes us stronger. We hire candidates of any race, color, ancestry, religion, sex, national origin, sexual orientation, gender identity, age, marital or family status, disability, Veteran status, and any other status. These differences are what enables us to work towards the future we envision for ourselves, our portfolio companies, and the World.
Our organization participates in E-Verify. Click here to learn about E-Verify.
Andreessen Horowitz hereby reserves the right to make use of any unsolicited resumes received from outside recruiting agencies and / or individual recruiters without being responsible for payment of any fees asserted from the use of unsolicited resumes.
Apply
Your application has been successfully submitted.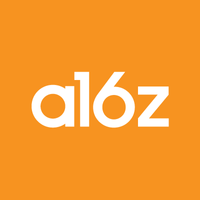 Andreessen Horowitz (known as "a16z") is a venture capital firm in Silicon Valley, California, that backs bold entrepreneurs building the future throu...