Partner 34, Marketing, Fintech
Founded in Silicon Valley in 2009 by Marc Andreessen and Ben Horowitz, Andreessen Horowitz (known as "a16z") is a venture capital firm that backs bold entrepreneurs building the future through technology. We are stage agnostic: We invest in seed to venture to late-stage technology companies, across bio + healthcare, consumer, crypto, enterprise, fintech, games, and companies building toward American dynamism. a16z has $35B in assets under management across multiple funds.
We've established a team that is defined by respect for the entrepreneur and the company-building process; we know what it's like to be in the founder's shoes. We've invested in companies like Affirm, Airbnb, Coinbase, Databricks, Devoted Health, EQRx, Figma, GitHub, Instacart, OpenSea, Roblox, Stripe, and Substack. Our team is at the forefront of new technology, helping founders and their companies impact and change the world.
The Role
The Venture Fund at a16z has more than $6.5B in assets under management and invests across consumer, enterprise, fintech and games. The Fintech Marketing Partner will lead brand marketing and communications for the fintech vertical within our venture fund. The core responsibilities of this role are twofold: 
Drive brand marketing strategy for the fintech vertical and its general partners and 
Serve as a resource to our growing fintech portfolio. 
This is a rare opportunity for a motivated brand marketer to set the narrative and drive conversation in a rapidly evolving technological sector at a top venture capital firm. In this role, you'll build and deploy marketing plans to position the fintech vertical and our general partners as the leading voices in the fintech space. You'll build informative campaigns that leverage brand marketing channels including communications, content marketing, social media and events.
The a16z venture marketing team additionally plays a meaningful role in the lifecycle of our portfolio companies and prioritizes offering timely, honest and practical support on a myriad of company milestones on every stage of the startup journey from pre-launch through exit.
This role is the best of both worlds for a seasoned communications and brand professional, with the ability to coach and counsel, while still applying your operational skills in a growth-oriented environment.
We're pro-future and pro-technology, and we're seeking a highly competent and nimble leader who is passionate about the opportunity for new technology to continue to drive innovation and positive change in the world.
To join our team, you should be excited to:
Build and drive brand marketing plans for our fintech vertical by working with general partners on their brand platforms and key theses; inclusive of deploying these platforms at industry-leading events, through creative content and via engagements with builders and press
Be hands-on. We're a lean team and we expect the Marketing Partner to be both a leader and a do-er. You'll have the opportunity to work with cross-functional partners to execute your vision across various marketing channels
Be a beacon and trusted advisor for dozens of portfolio companies - you and your team will be the experienced coaches they'll turn to on brand marketing, media strategy, issues management, internal communications, and more
Maintain productive and positive relationships with media, fellow builders and fintech enthusiasts to establish trust, surface key industry-shifting narratives and support our portfolio companies
Build strong industry networks and secure high quality brand-building opportunities for partners to write, speak, and lead key conversations
Collaborate with the marketing team on broader brand initiatives, including media dinners, portfolio workshops, and networking receptions
Minimum Qualifications
Minimum of 12-15 years experience leading executive, crisis, product, and/or policy communications in-house and/or at an agency for financial services and/or real estate technology companies
Proven track record of crafting high-quality brand-building initiatives from scratch
Ability to successfully lead cross-functional teams from idea through execution 
High EQ; able to persuade, influence, and build trust at the executive level
Managerial experience and ability to lead with authority and trust
Strong partnership skills - we are connectors at our core and find happiness in building trusted connections within the firm, within our portfolio, and with the industries in which we operate
Direct experience with entrepreneurs and respect for the entrepreneurial struggle and eagerness to coach, counsel, and support entrepreneurs of all stages with both compassion and deep expertise
The anticipated salary range for this role is between $263,000-$307,000, actual starting pay may vary based on a range of factors which can include experience, skills, and scope.
This role is eligible to participate in the a16z Carry program and various discretionary bonus programs as well as benefit and perquisite plans including health, dental, vision, disability, life insurance, 401K plan, vacation, and sick leave. #LI-Remote
a16z culture 
We do only first class business and only in a first class way
We take a long view of relationships, because we are in the relationship business 
We believe in the future and bet the firm that way
We are all different, we recognize that, and we win
We celebrate the good times
We do it for the team
We play to win
At a16z we are always looking to hire the absolute best talent and recognize that diversity in our experiences and backgrounds is what makes us stronger. We hire candidates of any race, color, ancestry, religion, sex, national origin, sexual orientation, gender identity, age, marital or family status, disability, Veteran status, and any other status. These differences are what enables us to work towards the future we envision for ourselves, our portfolio companies, and the World.
Our organization participates in E-Verify. Click here to learn about E-Verify.
Andreessen Horowitz hereby reserves the right to make use of any unsolicited resumes received from outside recruiting agencies and / or individual recruiters without being responsible for payment of any fees asserted from the use of unsolicited resumes.
Apply
Your application has been successfully submitted.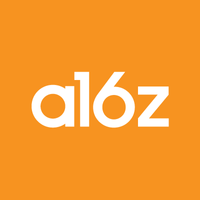 Andreessen Horowitz (known as "a16z") is a venture capital firm in Silicon Valley, California, that backs bold entrepreneurs building the future throu...