Associate, Portfolio Management and Operations
Graphite Ventures is an early stage "seeding for scale" venture capital firm. We invest in early stage B2B SaaS, Fintech, Digital Health and capital efficient hardware businesses.
Graphite Ventures is looking for a diligent, enthusiastic, and results-oriented associate to join the team. The individual will be responsible for ensuring the appropriate management, reporting and valuation of a large book of portfolio companies. This individual will have a wider set of responsibilities relative to a traditional finance role and will also be responsible for other financial, operational and strategic activities.
Responsibilities will include:
Review and analyze board materials, business plans, and other information prepared by management of our portfolio companies.
Prepare internal valuations, which includes a detailed analysis of key value drivers and financial performance.
Prepare quarterly and annual reports for internal and external stakeholders.
Support portfolio companies with ad hoc research, introductions, and various inbound requests.
Support lead investors with ad-hoc requests including memos to file, financial modelling and analysis, and limited board meeting assistance
Maintain the internal database with information related to fund and underlying portfolio company activity and performance.
Perform portfolio wide reviews and analytics to help manage team time and resources
Support the director of finance with preparation of investor reporting, including the preparation of quarterly performance metrics
Assist with other tasks and special projects as needed
What We Are Looking For
The ideal background is 3-5 years of meaningful experience in a finance or accounting role with a relevant professional designation (CPA, CBV or CFA preferred). The right candidate for this role will have a strong mix of both financial and operational acumen. Experience in an operations role or another non finance role is considered a strong asset.
In addition, the candidate that will be successful in the role will possess a variety of the following qualities:
Exceptional business acumen with an ability to contribute to a wide range of functions within the organization
Strong technical capabilities in accounting, financial modelling and valuations.
A self-starter who is disciplined and able to organize themselves independently to assess priorities and balance multiple priorities, tasks, and deadlines
Passion for venture capital and entrepreneurship with a general working knowledge of the venture capital process and an understanding of venture capital deal terms.
Communication and stakeholder management skills to interact with a wide variety of people and functions.
Other Information
Applicants must be legally eligible to work in Canada and reside in Ontario. Position is full time and available for immediate start. At Graphite Ventures, we have an inclusive and merit-based work environment. The core values of our culture are trust, discipline and collaboration, which embody both who we are and also what we look for in the teams we invest in.
We want you to be as successful throughout our recruitment process as possible. Please get in touch with us if there's anything we can do to make your experience more accessible and inclusive, including accommodations for differing disabilities. Please note that only those considered for the position will be contacted.
Apply
Your application has been successfully submitted.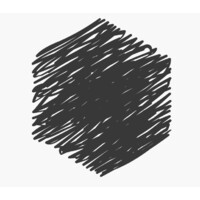 We back founders building extraordinary companies.