Executive Talent Partner, Bio + Health
Founded in Silicon Valley in 2009 by Marc Andreessen and Ben Horowitz, Andreessen Horowitz (known as "a16z") is a venture capital firm that backs bold entrepreneurs building the future through technology. We are stage agnostic: We invest in seed to venture to late-stage technology companies, across bio + healthcare, consumer, crypto, enterprise, fintech, games, and companies building toward American dynamism. a16z has $35B in assets under management across multiple funds.
We've established a team that is defined by respect for the entrepreneur and the company-building process; we know what it's like to be in the founder's shoes. We've invested in companies like Accolade, BigHat Biosciences, Cedar, Devoted Health, EQRx, Freenome, Insitro, Komodo Health, Omada Health, and PatientPing. Our team is at the forefront of new technology, helping founders and their companies impact and change the world.
The Role
The a16z Executive Talent team operates in an innovative, progressive and thoughtful way to build a network of stellar executive talent. The Bio + Health initiatives at a16z focus on investing in companies at the intersection of engineering, computation, and health. These span from biotechnology (innovative therapeutics/lifesciences platforms) to healthcare technology and innovative care delivery companies.
The Bio + Health Talent Partner focuses on these main pillars of work:
Assessing, building, and managing a growing network of existing and emerging leaders.
Advising and counseling portfolio companies on hiring processes that enable them to build world-class management teams.
Accelerate time to hire and improve quality of hire through best practices and leveraging our network.
To join our team, you should be excited to:
For the Bio+Health Talent Network: Expand and deepen the Network by engaging, advising, and career coaching talent. Become a "go-to" expert for advice and counsel to the constantly growing Executive Network.  
For the Portfolio: Counsel on best practices regarding leadership and executive level team building and hiring
For Search Firm Partners: Curate and grow our productive relationships with the best search firms
For a16z: Continue to expand the a16z network and connect the firm with industry leaders, and pass on potential investment opportunities to our internal deal teams
Be Helpful: if there's one word to describe our mission as a firm it is to be helpful - to our portfolio companies, our executives, our search firms, and to our firm at large (Demonstrated desire to help others)
Minimum Qualifications
Experience in full-cycle executive recruiting for healthcare or biotech/biopharma focused organizations
Ability to influence and effectively partner with Founders, CEOs, and other executives
Passion for and experience building a network of diverse talent
Experience in developing and cultivating relationships with director level and C-Suite level talent, search firms, coaches, and other resources as needed
Strong network of relationships in the Biotech, BioPharma, and or Healthcare Technology sector
Experience in recruitment, assessment, and team building, and exposure to compensation trends and benchmarking
Proven track record of managing a fast paced workload, balancing multiple tasks and priorities, and switching gears seamlessly
Proficiency with clear, concise, and high quality written communication
a16z culture 
We do only first class business and only in a first class way
We take a long view of relationships, because we are in the relationship business 
We believe in the future and bet the firm that way
We are all different, we recognize that, and we win
We celebrate the good times
We do it for the team
We play to win
At a16z we are always looking to hire the absolute best talent and recognize that diversity in our experiences and backgrounds is what makes us stronger. We hire candidates of any race, color, ancestry, religion, sex, national origin, sexual orientation, gender identity, age, marital or family status, disability, Veteran status, and any other status. These differences are what enables us to work towards the future we envision for ourselves, our portfolio companies, and the World.
Andreessen Horowitz hereby reserves the right to make use of any unsolicited resumes received from outside recruiting agencies and / or individual recruiters without being responsible for payment of any fees asserted from the use of unsolicited resumes.
Apply
Your application has been successfully submitted.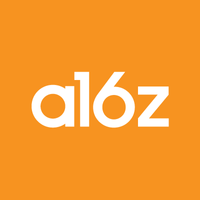 Andreessen Horowitz (known as "a16z") is a venture capital firm in Silicon Valley, California, that backs bold entrepreneurs building the future throu...