Principal Product Designer
Founded in Silicon Valley in 2009 by Marc Andreessen and Ben Horowitz, Andreessen Horowitz (known as "a16z") is a venture capital firm that backs bold entrepreneurs building the future through technology. We are stage agnostic: We invest in seed to venture to late-stage technology companies, across bio + healthcare, consumer, crypto, enterprise, fintech, games, and companies building toward American dynamism. a16z has $35B in assets under management across multiple funds.
We've established a team that is defined by respect for the entrepreneur and the company-building process; we know what it's like to be in the founder's shoes. We've invested in companies like Affirm, Airbnb, Coinbase, Databricks, Devoted Health, EQRx, Figma, GitHub, Instacart, OpenSea, Roblox, Stripe, and Substack. Our team is at the forefront of new technology, helping founders and their companies impact and change the world.
Community at a16z
We believe the future is built community-first, and we ship novel products and experiences to enable that future. a16z community connects entrepreneurs, investors, executives, engineers, academics, industry experts, and others in the technology ecosystem to facilitate entrepreneurial company building. We build together, discuss our work, share knowledge, and help one another connect to a network of experts, including technical and executive talent, top media and marketing resources, Fortune 500/Global 2000 companies, and other technology decision makers and influencers.
The Role
In this role, you will architect & design elegant features for conversational & community products and will own multiple consumer & curator user experiences. You should be an experienced, detail-oriented, and product-focused software designer with an enthusiasm / obsession for simple, beautiful and frictionless interfaces and flows. 
As an early team member of our design team, you will be working in a startup-like environment with high autonomy, responsibility, and speed of iteration. You will have a significant impact on not only our software, but the culture of design & technology itself. You will also represent a16z in the communities as an expert member, responding to conversations, seeding ideas, and participating in online community events.
This is a senior, high-visibility role that requires a clear design vision, the drive to implement that vision, very fast shipping pace, exacting communication and leadership skills, and the ability to educate our team on the impact of design choices we make.
If you are passionate about designing technology that creates a meaningful shift in how human beings learn and coordinate online, this is the role for you. 
To join our team, you should be excited to:
Build, move fast & learn. We ship new & unique technology quickly and often.
Design in the 0-1 phase of the product development lifecycle. 
Architect our approach, tooling, and process to rapidly design new consumer features & services.  
Develop solutions using web2 & web3 primitives, as needed. 
Design elegant core product features from start to finish; from conception and research to implementation and iteration, all the way through deployment, maintenance, and future iterations. 
Communicate holistically & systematically about how our user experience achieves desired experiential and narrative goals. 
Bring positive energy in every interaction with the team, and foster inclusive collaboration.
Occasionally create digital art and print materials for live events. 
Create the most impactful products & technology of your life.
Minimum Qualifications
10+ years in design, in senior IC roles, building elegant, narrative experiences for consumer internet products. Strong candidates are likely to have experience in a social network or other environment with psychological & analytical rigor.
Proven experience in rapid shipping & consistent excellence in process, ideally in a successful early-stage startup or as a senior IC in a later stage company
Extensive experience shipping detailed, delightful consumer product experiences. Experience with motion and animation is a major plus
Willingness to design across many surfaces simultaneously
High EQ: Strong customer empathy; you think critically of how our features impact our community, users, and firm
High IQ: Able to autonomously create novel approaches to complex, unsolved problems and communicate them effectively to nontechnical audiences
Working knowledge of web technologies and large-scale web application & front-end architectures
Proven excellence in the use of inquiry and active listening to refine roadmaps, requirements & designs
Ability to source and hire freelance and expert contract talent to support excellence in our designs (for example, a motion designer or cinematographer) 
Ability to operate under ambiguous and fast-moving problem spaces, often cross-functionally
a16z culture 
We do only first class business and only in a first class way
We take a long view of relationships, because we are in the relationship business 
We believe in the future and bet the firm that way
We are all different, we recognize that, and we win
We celebrate the good times
We do it for the team
We play to win
At a16z we are always looking to hire the absolute best talent and recognize that diversity in our experiences and backgrounds is what makes us stronger. We hire candidates of any race, color, ancestry, religion, sex, national origin, sexual orientation, gender identity, age, marital or family status, disability, Veteran status, and any other status. These differences are what enables us to work towards the future we envision for ourselves, our portfolio companies, and the World.
Andreessen Horowitz hereby reserves the right to make use of any unsolicited resumes received from outside recruiting agencies and / or individual recruiters without being responsible for payment of any fees asserted from the use of unsolicited resumes.
Apply
Your application has been successfully submitted.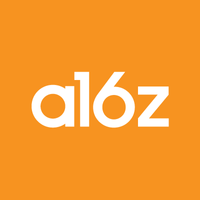 Andreessen Horowitz (known as "a16z") is a venture capital firm in Silicon Valley, California, that backs bold entrepreneurs building the future throu...