Podcast Producer, New Podcast on Tech/Culture
Founded in Silicon Valley in 2009 by Marc Andreessen and Ben Horowitz, Andreessen Horowitz (known as "a16z") is a venture capital firm that backs bold entrepreneurs building the future through technology. We are stage agnostic: We invest in seed to venture to late-stage technology companies, across bio + healthcare, consumer, crypto, enterprise, fintech, games, and companies building toward American dynamism. a16z has $35B in assets under management across multiple funds.
We've built a team that is defined by respect for the entrepreneur and the company-building process; we know what it's like to be in the founder's shoes. We've invested in companies like Affirm, Airbnb, Coinbase, Databricks, Devoted Health, EQRx, Figma, GitHub, Instacart, OpenSea, Roblox, Stripe, and Substack. Our team is at the forefront of new technology, helping founders and their companies impact and change the world.
The Role
The firm has a long history of creating content about technology and company-building. One of our most influential content arms is the a16z podcast network. Started in 2014, the a16z podcast now reaches millions each year; has consistently ranked in the top 10 in technology podcasts; and has featured guests including Patrick Collison, Oprah Winfrey, Vitalik Buterin, Tim O'Reilly, and Alex Honnold.
We are looking for a producer for a new, flagship podcast focused on the intersection of technology and culture. Given our large network of high profile technologists and cultural leaders, we are well positioned to build the definitive podcast in this domain. This role will be based in Los Angeles, CA. 
This Producer will be responsible for operationalizing the podcast ensuring high quality production on every level. This role will span operational responsibilities of guest booking, episode research, prepping hosts, post-production, and working with the rest of the marketing team on distribution and marketing of this podcast. 
You will work directly with the podcast hosts, head of marketing, social, ops, IT teams, and contractors, to ensure that the podcast is publishing and growing consistently. Ideally you are an experienced podcast producer, with a passion and curiosity for technology, innovation, and startups, and is a student of the latest trends within the audio and video landscape. You bring strong operational chops to the table.
To join our team, you should be excited to:
Help book guests and coordinate with their teams
Interface with high profile guests/hosts
Manage a podcast guest database, ensuring a steady pipeline and high-quality outreach
Perform episodic research, prepping preparing questions for the hosts
Ensure seamless episode recordings, including preparing documentation for guests
Manage each episode's remote recording, editing, and distribution, including video operations
Potentially partner with contractors and to develop music, trailers, and other social assets for the podcast
Highlight high-quality segments for distribution from each recording
Identify audio and video trends or new experiments to test
Minimum Qualifications
Must absolutely have superb people skills, in particular with people of note and their staffs with excellent judgment, aplomb, and overall discretion
Currently producing podcast(s) for high profile host(s) and guest(s), where you are responsible for all aspects of production from booking guests, guest logistics, audio/video recording of the podcast, editing and curating of the podcasts and library
Experience working collaboratively marketing communications, social media, and design teams
Experience building out a podcast/recording studio; deep understanding of audio (and ideally video) production, equipment, and software
Strong project management skills
Contribute a rich network of freelancers and contractors in the audio/video industry
Experience handling high profile personalities and their staff
Self-starter, strong collaborator, and effective communicator
a16z culture 
We do only first class business and only in a first class way
We take a long view of relationships, because we are in the relationship business 
We believe in the future and bet the firm that way
We are all different, we recognize that, and we win
We celebrate the good times
We do it for the team
We play to win
At a16z we are always looking to hire the absolute best talent and recognize that diversity in our experiences and backgrounds is what makes us stronger. We hire candidates of any race, color, ancestry, religion, sex, national origin, sexual orientation, gender identity, age, marital or family status, disability, Veteran status, and any other status. These differences are what enables us to work towards the future we envision for ourselves, our portfolio companies, and the World.
Andreessen Horowitz hereby reserves the right to make use of any unsolicited resumes received from outside recruiting agencies and / or individual recruiters without being responsible for payment of any fees asserted from the use of unsolicited resumes.
Apply
Your application has been successfully submitted.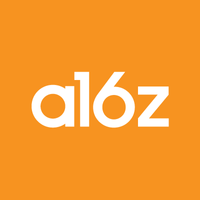 Andreessen Horowitz (known as "a16z") is a venture capital firm in Silicon Valley, California, that backs bold entrepreneurs building the future throu...