Senior Associate, Talent Operations
Human Capital is a venture firm for builders. We believe ambitious builders turn great ideas into great companies. We invest in founders, teams, and startups that share this mindset.
In the last 6 years, that mantra has led us to invest in 15 companies before they became unicorns, including Snowflake, Anduril, Livongo, and Brex (where we wrote the first check). We have over $1.3B in total capital committed and we've built a community of over 5,000 incredible, driven, ambitious builders.
Now we're looking for a Senior Associate for our Talent Ops team to help write our next chapter.
THE ROLE
We're looking for individuals who have a knack for organizing and streamlining systems and processes. You'll partner closely with our embedded talent teams and portfolio companies as they build their talent systems from the ground up. You'll work to meet goals while playing a critical role in creating scalable processes for early stage startups.
The Talent Operations team are on-the-ground representatives of Human Capital, and play an essential role in our portfolio companies' (and ultimately our firm's) success.
YOUR RESPONSIBILITIES
Support our talent operating partners, who are charged with scaling our portfolio companies with the best people.
Lay the foundation for our portfolio companies' recruitment processes.
Implement systems that provide for our companies' unique talent needs.
Develop reporting and analytics to drive actionable insights and to promote adherence to process changes.
Act as a thought partner with our talent leaders to drive toward optimal outcomes for our portfolio companies and build affinity with founders.
Proactively problem-solve general talent-related issues to drive toward solutions that can be leveraged across our portfolio companies as we continue to scale.
YOUR PAST
We expect you to have done some of these things, but it's not required that you've done all of them.
In past roles, you've demonstrated close attention to detail, and excellent written/verbal communication skills.
You've enjoyed working in fast-paced and/or ambiguous environments. 
You're able to prioritize across multiple work efforts at a time.
You have experience building behind-the-scenes processes.
Prior experience in recruiting operations and/or in human capital consulting is preferred, but not required.
YOUR MINDSET
You love organizing stuff: Planners, color-coding your calendar, Marie Kondo'ing your life, setting up the group itinerary for a trip, whatever; you love organization, and genuinely enjoy helping others get their "house" in order. 
You're a team player: You're always willing to roll up your sleeves; no matter who you are helping, you do whatever it takes to get the job done. No job is too small! You're a people person and enjoy interacting with diverse groups of people across roles and levels.
You're methodical: You take pride in being able to systematically think through all the implications of a decision, and you can think through how each decision affects all stakeholders.
You're process-driven: You like routine and order, so much so that you can rally your peers around "following the plan." 
You're passionate about tech: You love researching emerging technology and venture, and are excited to interact with the companies we've invested in.
You have an ownership mentality: If a task is assigned to you, there is no question that you will get it done. You love taking initiative on projects with a high degree of responsibility and complexity
You recognize that details are critical: You are comfortable rolling up your sleeves on any initiative big or small.
Apply
Your application has been successfully submitted.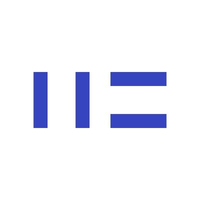 A venture firm for builders. We believe ambitious builders turn great ideas into great companies. We invest in founders, teams, and startups that shar...