Public Policy Lead, Bio + Health
Founded in Silicon Valley in 2009 by Marc Andreessen and Ben Horowitz, Andreessen Horowitz (known as "a16z") is a venture capital firm that backs bold entrepreneurs building the future through technology. We are stage agnostic: We invest in seed to venture to late-stage technology companies, across bio + healthcare, consumer, crypto, enterprise, fintech, games, and companies building toward American dynamism. a16z has $35B in assets under management across multiple funds.
We've established a team that is defined by respect for the entrepreneur and the company-building process; we know what it's like to be in the founder's shoes. We've invested in companies like Accolade, BigHat Biosciences, Cedar, Devoted Health, EQRx, Freenome, Insitro, Komodo Health, Omada Health, and PatientPing. Our team is at the forefront of new technology, helping founders and their companies impact and change the world.
The Role
The Public Policy Lead at Andreessen Horowitz will be a key member of the Bio + Health marketing team. You will help define healthcare policy strategies and lead initiatives that positively impact human health and democratize access to healthcare innovation. This is a rare opportunity for a motivated and experienced health policy leader to drive meaningful change in a rapidly evolving health sector at a top venture capital firm. In this role, you'll report to the Bio+Health Chief Marketing Officer and you'll work closely with the team to develop strategies and deploy initiatives that position Andreessen Horowitz and our general partners as the leading voices in the Bio + Health space. You will collaborate with top problem solvers within the firm, the portfolio, and broader a16z network to drive meaningful public policy initiatives. We're pro-future and pro-technology, and we're seeking an experienced public policy leader and nimble strategist who is passionate about the opportunity to advance innovations in healthcare and technology to continue to drive positive change in the world.
To join our team, you should be excited to:
Identify emerging health policy opportunities and challenges through active, daily engagement with key Washington policymakers and regulators at various levels of government, as well as other key healthcare stakeholders
Plan and implement a legislative advocacy effort and persuasively communicate and advocate for positions and policies through the legislative process 
Develop subject matter expertise across a broad range of health policy areas critical to the firm and our portfolio companies 
Collaborate with the Bio + Health team on brand initiatives, external and internal communications opportunities, and the continued development of our external consultant network
Be a beacon and trusted advisor for dozens of portfolio companies - you'll be the specialist they'll turn to for health policy and advocacy issues 
Identify and secure policy thought leadership opportunities for our partners
Monitor, anticipate, and understand local, state, and federal legislative activities to develop recommendations in support of our portfolio companies
Prepare comments on proposed legislation, regulation, and guidance, and coordinate with internal and external partners to obtain input and participate in joint efforts through pertinent strategic collaboration
Minimum Qualifications
15+ years of combined legislative, government affairs, law, or policy experience in the private healthcare sector and at the federal level, preferably working in a leadership role at a federal health agency (FDA, CMS, etc.) or on a key healthcare committee or subcommittee 
Advanced degree (MA, JD, PhD) in business, political science, public policy, public administration, health policy required 
Strong knowledge of policy issues impacting reimbursement and market access, in particular Medicare and Medicaid.
Experience counseling c-suite executives and/or elected officials on legislative agenda development and advocacy, public policy matters and strategic coalition building
Impeccable writing, editing, and presentation skills 
Demonstrated understanding of US Congressional and Administration policy-making processes, including an understanding of the roles and decision makers in the Executive agencies, the White House, the Senate, and the House, as well as the role of think tanks, healthcare advocacy organizations and associations 
Through monitoring of legislative and public policy issues that impact healthcare access and delivery, be able to anticipate policy trends, understand critical points and clearly articulate and summarize for internal distribution and within our portfolio 
Strong partnership skills - we are connectors at our core and find joy in building trusted connections within the firm, within our portfolio, and within the industries in which we operate
Self-starter who is resilient through change, with strong ability to context-shift, learn, and drive meaningful results 
High EQ; able to persuade, influence, and build trust at the executive level 
Impeccable integrity, good judgment, and proven track record in advancing legislative initiatives
Respect for the entrepreneurial struggle and eagerness to coach, counsel, and support entrepreneurs of all stages with both compassion and expertise
a16z culture 
We do only first class business and only in a first class way
We take a long view of relationships, because we are in the relationship business 
We believe in the future and bet the firm that way
We are all different, we recognize that, and we win
We celebrate the good times
We do it for the team
We play to win
At a16z we are always looking to hire the absolute best talent and recognize that diversity in our experiences and backgrounds is what makes us stronger. We hire candidates of any race, color, ancestry, religion, sex, national origin, sexual orientation, gender identity, age, marital or family status, disability, Veteran status, and any other status. These differences are what enables us to work towards the future we envision for ourselves, our portfolio companies, and the World.
Andreessen Horowitz hereby reserves the right to make use of any unsolicited resumes received from outside recruiting agencies and / or individual recruiters without being responsible for payment of any fees asserted from the use of unsolicited resumes.
Apply
Your application has been successfully submitted.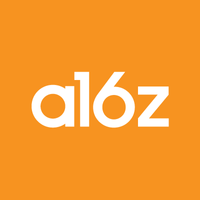 Andreessen Horowitz (known as "a16z") is a venture capital firm in Silicon Valley, California, that backs bold entrepreneurs building the future throu...