Field Marketing Partner
Founded in Silicon Valley in 2009 by Marc Andreessen and Ben Horowitz, Andreessen Horowitz (known as "a16z") is a venture capital firm that backs bold entrepreneurs building the future through technology. We are stage agnostic: We invest in seed to venture to late-stage technology companies, across bio + healthcare, consumer, crypto, enterprise, fintech, games, and companies building toward American dynamism. a16z has $35B in assets under management across multiple funds.
We've established a team that is defined by respect for the entrepreneur and the company-building process; we know what it's like to be in the founder's shoes. We've invested in companies like Affirm, Airbnb, Coinbase, Databricks, Devoted Health, EQRx, Figma, GitHub, Instacart, OpenSea, Roblox, Stripe, and Substack. Our team is at the forefront of new technology, helping founders and their companies impact and change the world.
The Role
As a digital-first field marketer, you will be in charge of building, running, and reporting on programs to expand our connections and the portfolio's presence. As part of the Go to Market team, you will use every tool in your digital marketing and event toolbox to create and support unique and intimate opportunities for our networks to connect. In this role you will have an opportunity to advise portfolio companies on field marketing and help them build their programs.
You will work closely with our portfolio companies and build programs for them to connect with each other for revenue and GTM partnership opportunities through introductions, events, and workshops. By building and supporting programs that connect portfolio companies to each other and our external network of buyers and partners, you will play a crucial role in helping accelerate their go to market efforts and time to revenue. 
To join our team, you should be excited to:
Define, build and support programs that enable portfolio to portfolio engagements, whether one to one, one to many, or programmatic
Build out the workshops for Portfolio companies to learn and connect
Create and own the digital communities for a16z's portfolio Go-To-Market leaders including CROs, CMOs, Partnership and Channel leadership
Own all field events that enable our networks of Creators, Entrepreneurs and Corporate executives to connect, engage and work together
Build scalable, repeatable marketing programs that have reach across enterprise, consumer and fintech corporate verticals 
Build and support a newsletter program for portfolio engagement
Continually experiment and introduce new approaches to engage, track, measure, and analyze the performance of marketing campaigns (traditional and digital) and report results to GTM leadership
Minimum Qualifications
7+ years of experience 
Track record of developing and growing pipeline through field marketing and digital first programs
Excellent analytical skills and can track the return of events/activities to customer activities/revenue
You know how to read digital feedback and market signals and provide recommendations for new programs and opportunities to engage audiences
Hands-on experience with popular marketing and sales automation tools including (but not limited to) Salesforce, Marketo, Google Analytics, Looker, G-suite
Expert in all aspects of field marketing: targeting and audience identification, event strategy and support, and demand generation
You're comfortable handling multiple different projects at once with your proven organizational and project management skills
Proven analytical skills and strategic thinking, with demonstrated ability to develop creative solutions to complex problems
Strong written and spoken communication skills
a16z culture 
We do only first class business and only in a first class way
We take a long view of relationships, because we are in the relationship business 
We believe in the future and bet the firm that way
We are all different, we recognize that, and we win
We celebrate the good times
We do it for the team
We play to win
At a16z we are always looking to hire the absolute best talent and recognize that diversity in our experiences and backgrounds is what makes us stronger. We hire candidates of any race, color, ancestry, religion, sex, national origin, sexual orientation, gender identity, age, marital or family status, disability, Veteran status, and any other status. These differences are what enables us to work towards the future we envision for ourselves, our portfolio companies, and the World.
Andreessen Horowitz hereby reserves the right to make use of any unsolicited resumes received from outside recruiting agencies and / or individual recruiters without being responsible for payment of any fees asserted from the use of unsolicited resumes.
Apply
Your application has been successfully submitted.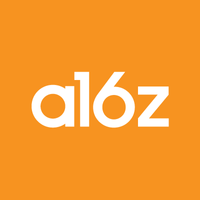 Andreessen Horowitz (known as "a16z") is a venture capital firm in Silicon Valley, California, that backs bold entrepreneurs building the future throu...