Office Operations Coordinator
Human Capital is a venture firm for builders. We believe ambitious builders turn great ideas into great companies. We invest in founders, teams, and startups that share this mindset.
In the last 6 years, that mantra has led us to invest in 15 companies before they became unicorns, including Snowflake, Anduril, Livongo, and Brex (where we wrote the first check). We have over $1.3B in total capital committed and we've built a community of over 5,000 incredible, driven, ambitious builders.
Now we're looking for an Office Operations Coordinator to help write our next chapter.
THE ROLE
We've created a space within our San Francisco HQ Office for our community of portfolio founders and guests to come together to turn their ideas into great companies and are looking for someone to manage its operations. This person will be the face of the company and provide the highest level of customer service. We're looking for a self-motivated, personable, and poised professional with a 'can-do' attitude' who is proactive, can prioritize while multitasking, and navigate ambiguous situations to run this ship.
If you're inherently drawn to the startup world, intrigued by venture, and a builder at heart—we'd love to talk.
YOUR RESPONSIBILITIES
Cover front desk, greet, and check-in guests
Provide a tour to first-time co-working space users
Solve guest-related issues to ensure a cohesive community and escalate issues that need further attention
Organize and manage our 2nd floor office space; including but not limited to purchase, assemble, move and replace furniture & other office needs
Liaise with property managers for repairs and maintenance
Ensure the first floor and mezzanine is clean and well kept
Process expense reports
Manage incoming/outgoing mail and packages as needed
Provide administrative support to Executive Operations Manager (e.g. lunch/dinner reservations, coordination of logistics for events, source receipts)
Initiate coordination of logistics for events
YOUR PAST
We expect you to have done some of these things, but it's not required that you've done all of them
Bachelor's degree a plus, but not required
Minimum of 2 years in a customer service function and/or hospitality industry
Experience in managing a WeWork/Co-working office 
Strong attention to detail and written/verbal communication skills
Exceptional organizational and multitasking skills
Proactive problem-solver with a "can-do" attitude and ability to navigate ambiguous situations with minimal supervision
Demonstrate integrity, dependability, accountability, self-awareness, and empathy
Proficiency in Mac, G-Suite, and Slack
YOUR MINDSET
You seek out the information you need in order to navigate ambiguous situations 
You thrive in a fast paced and ever changing environment
You love helping people: Whatever questions come your way, you stop at no ends until you can find the answer and help the person asking
Apply
Your application has been successfully submitted.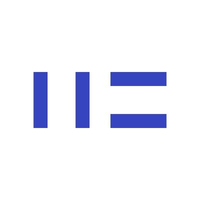 A venture firm for builders. We believe ambitious builders turn great ideas into great companies. We invest in founders, teams, and startups that shar...